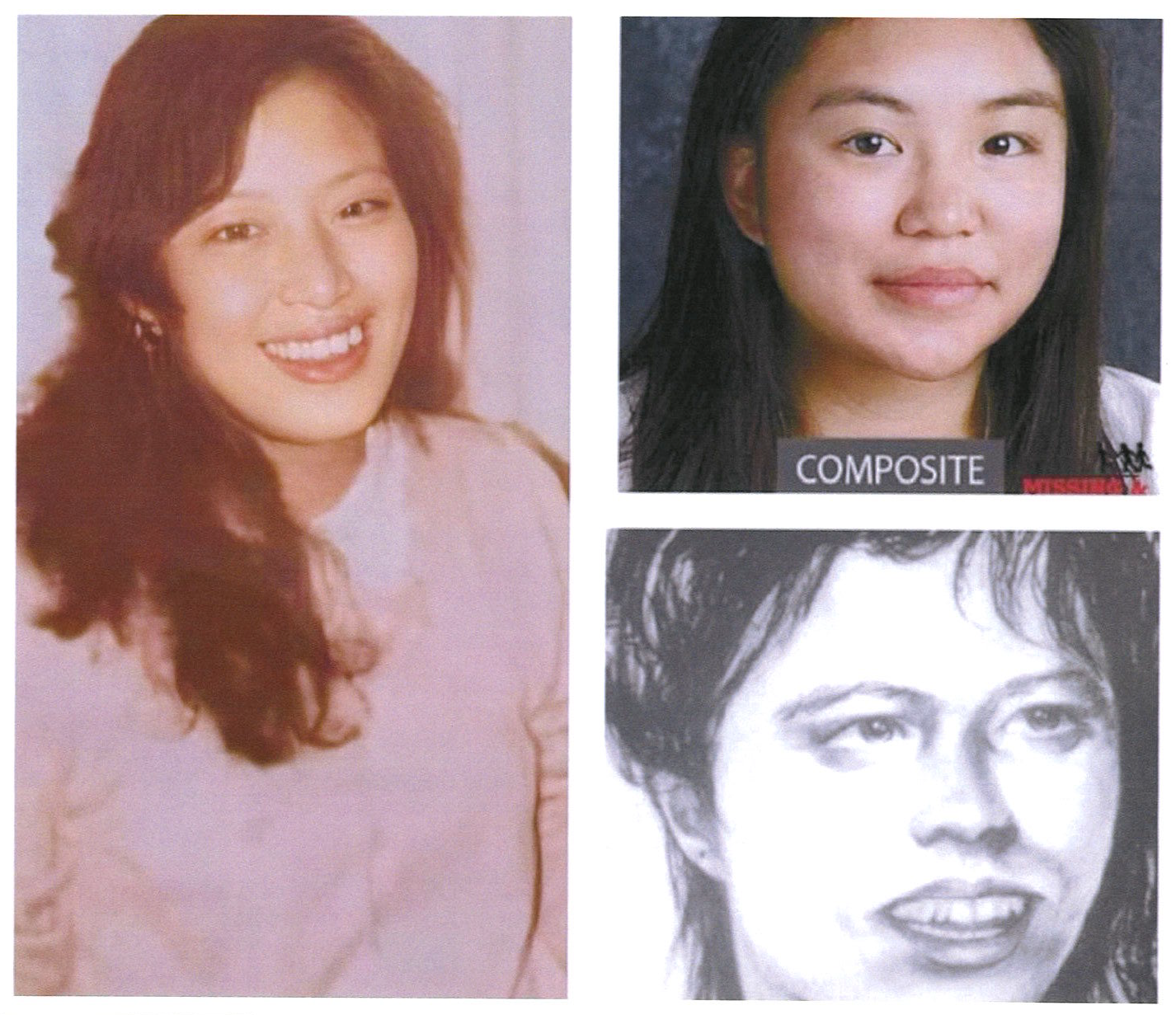 A Woodlands forensic lab has identified a woman who was found wrapped in plastic in a trash can in a cold case in Georgia 35 years ago.
The Georgia Bureau of Investigation hired Woodlands-based Othram to identify Chong Un Kim, a South Korean woman who was 26 when she was found. The first forensic lab of its kind, Othram uses genome sequencing and forensic-level genetic data to help law enforcement identify people involved in unsolved cases, according to spokeswoman Kristen Mittelman.
SEE ALSO: Early voting is available in The Woodlands. How to vote on the town board, Conroe ISD $1.9 billion bond issue
On Valentine's Day 1988, a man collecting aluminum cans from the trash can found Kim wrapped in plastic and duct tape in a suitcase in a rural trash can in Millen, Georgia. Kim moved from South Korea to Hinesville, Georgia in 1981 before she died in 1988. According to the office, she died of asphyxiation and had been dead for four to seven days before she was found.
Known for decades as "Jane Millen Doe" or "Jenkins County Jane Doe," Kim's identity misled investigators even as they used fingerprint tests, dental records and a computer-generated forensic sketch to find a match.
The National Missing and Unidentified Persons System and the National Center for Missing and Exploited Children participated in the search. Years later, police resubmitted DNA evidence to the GBI Crime Lab, but it was not suitable for the CODIS DNA database.
"There were several people that were spoken to that thought they might have seen something, but nothing really turned up," Jenkins County Sheriff Robert Oglesby told WJBT-TV. "I inherited this one, but it still feels good to cross one off the cold case list."
SEE ALSO: Conroe ISD is considering changing book policies to reflect controversial Katy ISD policies
In 2023, the cold case group Project Justice helped fund DNA testing for the office. Kim's body was cremated, so Othram used DNA samples from the blanket she was wrapped in to create a genetic profile that provided clues to identify Kim.
"The DNA was actually present in very small quantities, but we were able to extract DNA and create a profile through forensic genome sequencing that led to her identity," Mittelman said. "In this case it was about geneology, so she had relatives in the database."
The identification of Kim also led to investigative leads on the suspect, Mittelman said. Kim's family was informed of the discovery.
"That's why it's so important to identify these victims. We want to give them back their names and give their families the peace of mind that they know where their loved ones are," Mittelman said. "And if we're able to identify them, (law enforcement) can provide context and help identify a perpetrator who's living in plain sight thinking he's gotten away scot-free."
Othram opened in The Woodlands in 2019 and has solved 112 cases in the past 10 months, Mittelman said, including another cold case in Georgia on Oct. 25.
Mittleman said Othram hopes to help spread his technology to more labs and attract federal funding so more cold cases can be solved in the future.
"I truly believe this technology will make the world safer and better for all of us," Mittelman said. "I think it will ensure that perpetrators are caught the first time they commit a crime, rather than the second, third, fourth or tenth time. And I think it will lead to unsolved cases becoming extinct one day."
The Georgia office is seeking further information from anyone who may know more about Kim or the case. The agency's phone number is 912-871-1121. Anonymous tips can be submitted via 800-597-TIPS, gbi.georgia.gov/submit-tips-online or the See Something, Send Something mobile app.