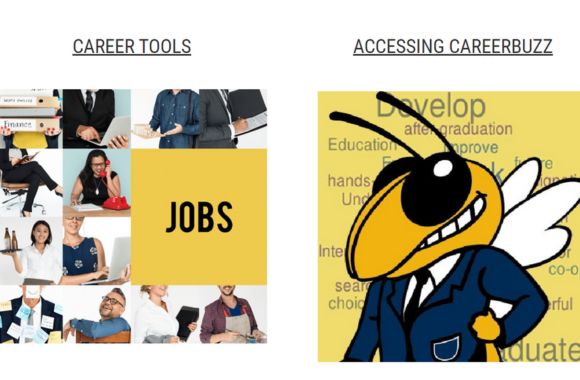 The DOJ says it will ensure that "students are treated fairly and have equal opportunities to apply for internships and jobs."
The Georgia Institute of Technology must pay half a million dollars in civil penalties for operating a job placement platform that contained job postings that excluded non-citizens.
The settlement came after a "lawful permanent resident" student filed a complaint with the DOJ's Civil Rights Division.
"The student alleged that a bank advertised an internship for U.S. citizens only on Georgia Tech's career services website," the department said in its news release.
"In investigating the student's complaint, the Department discovered additional unlawful, discriminatory advertisements on Georgia Tech's job placement platform that discouraged or restricted certain non-U.S. citizens from applying," the Justice Department said.
The College Fix reached out to the Justice Department's media team for further comment but did not receive a response last week. Georgia Tech also did not respond to a request for comment last week.
The DOJ investigation found that the public university violated immigration and nationality laws. Fines totaling $1.6 million were imposed on 30 employers who advertised job openings for citizens only on the platform.
For the next three years, the university must "ensure that certain career services employees in its undergraduate and graduate programs are trained on the anti-discrimination provisions of the INA" and revise its policies to align with the law.
"The Department of Justice will vigorously enforce the anti-discrimination mandate of the Immigration and Nationality Act to ensure that college students are treated fairly and have equal opportunities to compete for internships and jobs," Assistant Attorney General Kristen Clarke said in the release.
Currently, The College Fix is ​​running a back-to-school campaign to help us continue to support our amazing student journalists. A Donate today will be doubled thanks to a generous, limited-time matching gift opportunity from a friend of The Fix! CLICK HERE for more details – and thank you!
A representative from the campus group Turning Point USA called Georgia Tech's actions "hypocritical."
"Other schools have advocated for black-only rooms, dormitories and graduation ceremonies, but claim this type of segregation is a good thing because it somehow protects black students," the group representative said in a statement.
But now the university, "whose senior officials undoubtedly support the left's lax immigration policies, is treating legal foreign students who simply want a better education and a chance at a better life like second-class citizens," the representative said.
"A revitalization of American values ​​in our colleges will benefit not only these students who are not U.S. citizens, but America as a whole," he said.
As Georgia Tech pays for discriminating against non-citizens, other universities are facing allegations that they helped favor foreigners in hiring.
The University of Chicago, the Discovery Partners Institute at the University of Illinois and the Illinois Institute of Technology and other companies are accused of recruiting foreign workers for tech jobs to the detriment of Americans, The Fix previously reported.
The agencies "offer coaching on how to obtain an H-1B visa and how to smoothly transition between jobs," making it "even easier for their client companies to discriminate against American workers and give priority to foreigners," U.S. advocates claim. technology workers.
MORE: Group that killed affirmative action sues West Point
IMAGE: Career.GaTech.edu
Read more
Like The College Fix on Facebook / Follow us on Twitter