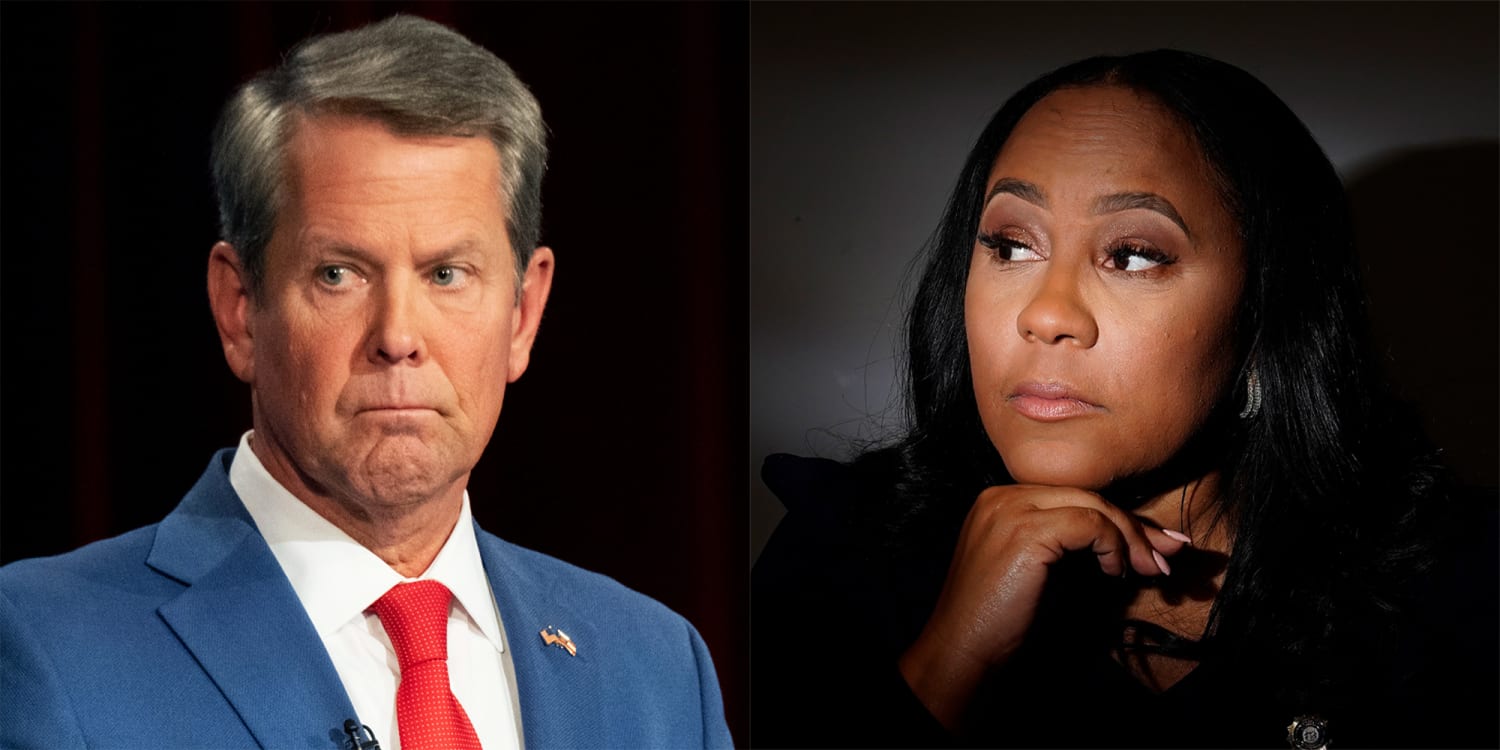 The Georgia Supreme Court recently cast doubt on the legality of a controversial commission that is widely seen as a tool that could be used to punish Fulton County District Attorney Fani Willis for prosecuting former President Donald Trump.
Georgia Republicans pushed Senate Bill 92 through the Legislature in May, authorizing a new prosecutorial qualifications commission that Republican Gov. Brian Kemp said is ostensibly aimed at "removing rogue or incompetent prosecutors who refuse to follow the law." ".
Some Republicans in the state — like state Sen. Colton Moore — have openly pushed for the commission to target Willis while it prosecutes Trump and his co-defendants for attempting to overturn the state's 2020 presidential election results. Kemp has so far resisted efforts to remove Willis, and commissioners have voted not to investigate district attorneys over actions taken before the rules were adopted.
Senate Bill 92 requires the Georgia Supreme Court to grant consent rules that would guide the commission in its work, and on Friday the court issued an order questioning whether it even had the authority to do so.
"Before taking any action on the standards and rules, the court must first satisfy itself that it has the authority to do so," the order said. It goes on:
The Court asks whether the adoption of standards and rules for the exercise of extrajudicial powers by state officials falls within that judicial power, particularly when those state officials do not exercise judicial power and the Court is not granted express constitutional authority to regulate such exercise of state power by state officials.
The order gives the commission two weeks (from November 3) to submit a letter explaining why the court has the authority to act on the matter.
Over at the Atlanta Journal-Constitution, Greg Bluestein reported that "some key Republicans are secretly skeptical" that the court will ultimately agree to approve the rules for the commission, delaying Republicans' hopes of using the commission – if not could even completely destroy the order to interfere in Willis' (or other liberal DAs) Matters ahead of next year's elections.
Recommended
But Bluestein also points out that the court order is simply about his own authority to approve rules for the new commission — which is different from a lawsuit by a bipartisan group of Georgia attorneys general challenging the legality of the commission. (These lawyers suffered a setback when a judge ruled that the commission's work could continue during their trial.)
In short, the order means Georgia Republicans have not been disarmed of what some see as a tool to combat Willis and other prosecutors who defy their right-wing wishes. But whether this weapon will work when and how they want it to seem far more uncertain than when Republicans first unveiled it.