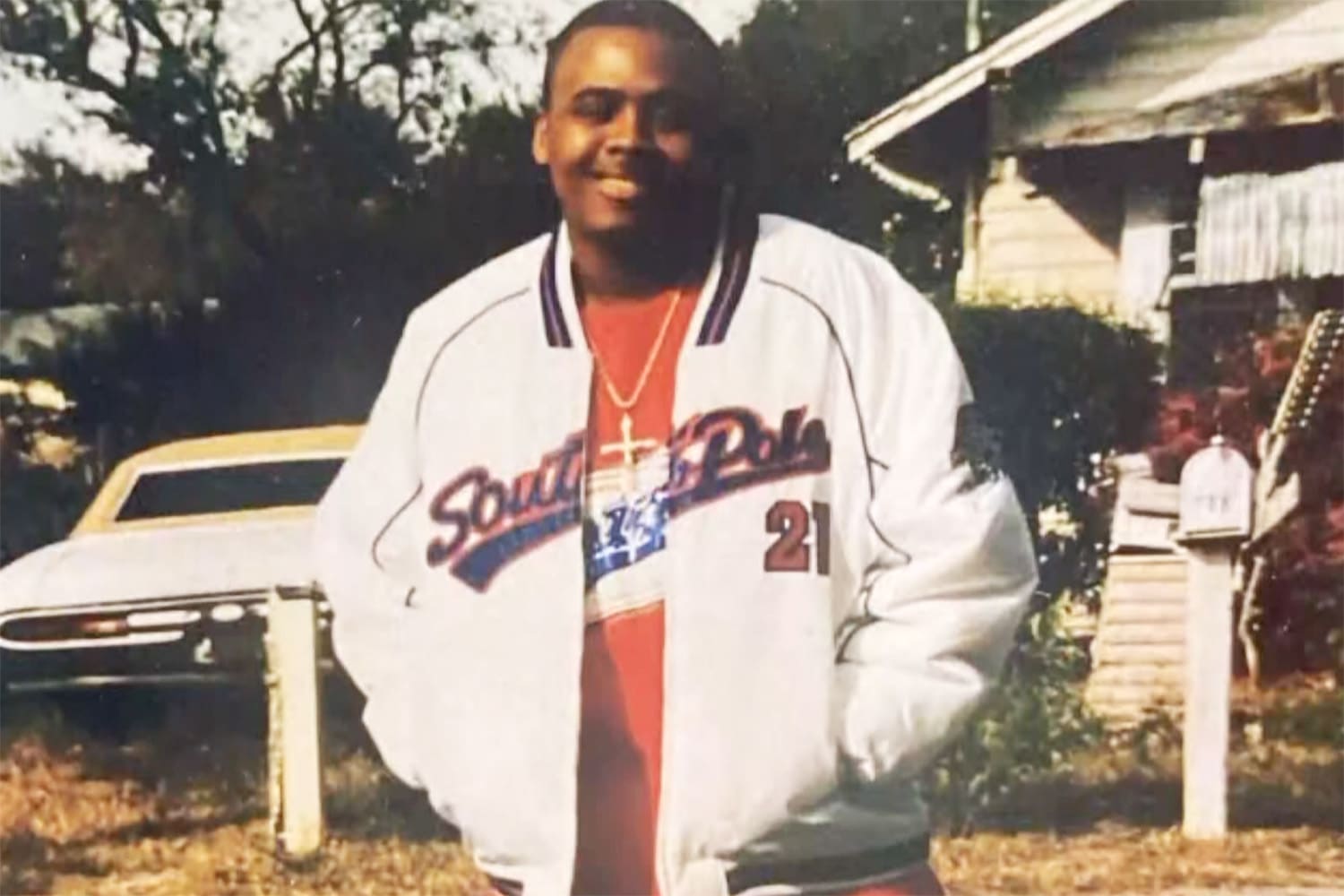 ATLANTA – Fulton County, Georgia, has reached a settlement with the family of a man who died in a bed bug-infested cell in the county jail's psychiatric wing, the family's attorneys said Thursday.
Lashawn Thompson, 35, died in September, three months after being booked into the Fulton County Jail in Atlanta. Attorneys Ben Crump and Michael Harper, who are representing Thompson's family, said in a news release Thursday that the family has reached a settlement with the county "and other unidentified entities."
Lashawn Thompson.WXIA
Thompson's death gained public attention in April after Harper posted photos of his face and body covered in insects. The U.S. Department of Justice cited Thompson's death last month when it announced an investigation into prison conditions in Fulton County.
The family is pleased with the settlements, but attorneys said in the statement that "we are far from the end of this road to full justice."
Recommended
"We will continue to work with the Thompson family – and the community that has rallied behind them – to ensure that a tragedy like this never happens to another family or takes another life," the statement said. "Lashawn's life mattered, and together we can demand and motivate meaningful change in his name. That will be the legacy of Lashawn Thompson."
The lawyers said the settlements were for "undisclosed amounts." The Atlanta Journal-Constitution reported Tuesday that Fulton County commissioners voted Wednesday to approve a $4 million settlement, but said the detailed terms of the settlement were not immediately disclosed.
An independent autopsy released by the family in May found that Thompson was "neglected to death." A previous report from the Fulton County coroner's office found no obvious signs of trauma on Thompson's body, but did note a "severe bed bug infestation." His cause of death was listed as "undetermined."
Conditions in the prison cell where Lashawn Thompson was held.WXIA
Justice Department investigators plan to examine living conditions, access to medical and mental health care, use of excessive force by staff and conditions that can lead to violence between individuals in Fulton County jails, according to Assistant Attorney General Kristen Clarke of the Justice Department The Civil Rights Division said this last month when it announced the federal investigation.