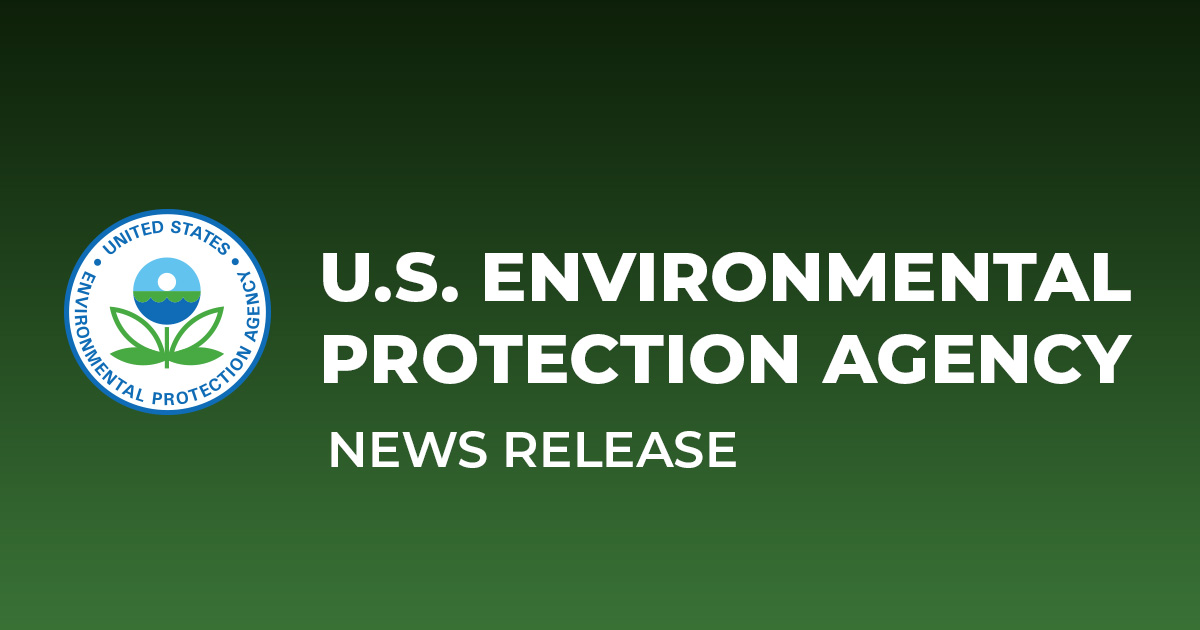 EPA grants are funded in part by the largest recycling investment in 30 years as part of President Biden's bipartisan infrastructure bill
September 13, 2023
ATLANTA (September 13, 2023) – Today, the U.S. Environmental Protection Agency (EPA) announced more than $713,380 from President Biden's Investing in America agenda to expand recycling infrastructure and waste management systems across Georgia to support waste management planning Improve data collection and implementation of plans. Thanks to the bipartisan infrastructure bill, this investment overall is part of EPA's largest recycling investment in 30 years.
"President Biden's Investing in America agenda addresses our most pressing environmental challenges, including climate change and lead in drinking water, and today we are adding another historic investment to better manage waste in communities across America." said EPA Administrator Michael S. Regan. "By investing in better recycling, EPA is dedicating resources to provide recycling services across the country, including in disadvantaged communities, while eliminating waste that contributes to the climate crisis, supporting local economies and creating good-paying jobs."
"This historic investment in the further development of recycling infrastructure projects will effectively and efficiently reduce the impact of waste materials in the Southeast region." said Region 4 Acting Administrator Jeaneanne Gettle. "It is clear that the work undertaken under this grant will be a powerful example of what we can do together to protect our planet and our communities.
"I am thrilled that Georgians will continue to benefit from the bipartisan infrastructure bill that my colleagues and I fought so hard to pass. "This latest round of federal funding will improve our state's waste management and recycling infrastructure and pave the way for cleaner communities." said U.S. Senator Reverend Raphael Warnock. "As a preacher and public servant, I believe we are called to be good stewards of our environment and its resources. That's why I will continue to work to make more investments in Georgia that promote healthier communities."
"We all have a role to play in supporting a sustainable, clean energy future." said U.S. Representative Lucy McBath (GA-07). "I am pleased that the Biden-Harris Administration is making this critical investment in expanding recycling infrastructure. Thanks to the support of this federal funding, households and communities across our state can continue to make important contributions to the health and well-being of our world."
President Biden's Investment in America agenda is helping grow America's economy from the bottom up and the center out – from rebuilding our nation's infrastructure to injecting over $470 billion into private sector investments Clean energy production and investment in the United States to creating a manufacturing and innovation hub From the boom fueled by good-paying jobs that don't require a four-year degree to building a clean energy economy that combats climate change and makes our communities more resilient.
The EPA's Solid Waste Infrastructure for Recycling grant program is also moving forward Justice40 InitiativeThe goal is to ensure that 40% of the total benefits of certain federal investments go to disadvantaged, underserved, and pollution-burdened communities. Approximately $56 million of the $73 million – or 76% – of total funding for communities will go toward projects that benefit disadvantaged communities.
Solid Waste Infrastructure for Recycling Grants for States and Territories
The State and Territory Recycling Grants provide funding ranging from $370,000 to $760,000 to all 56 states, territories and the District of Columbia. The highest grant amounts will support the states and territories that need it most.
These grants represent important steps towards achieving the goal EPA's national recycling goal And Aim to reduce food loss and waste. Funded activities include improving post-consumer materials management programs by developing or updating waste disposal plans and increasing data collection efforts.
Additional background
Today's announcement for states, territories and localities is the first round of funding from this new grant program. In the coming months, EPA will announce the selected recipients of the Tribal and Intertribal Consortia Recycling Grants, as well as the recipients of the new EPA grants Recycling education and outreach funding program.
The bipartisan infrastructure bill includes a total of $275 million from fiscal year 2022 through fiscal year 2026 for grants authorized under the Save Our Seas 2.0 Act — the largest investment in recycling in 30 years. The recycling grants are supplemented by additional funding from EPA's annual appropriations. EPA has selected these companies to receive funding for recycling infrastructure projects and expects to make all awards announced today once all legal and administrative requirements have been met.
For details on selected solid waste infrastructure grant programs and other bipartisan funding opportunities related to the infrastructure bill, see EPA recycling grants webpage.
# # #