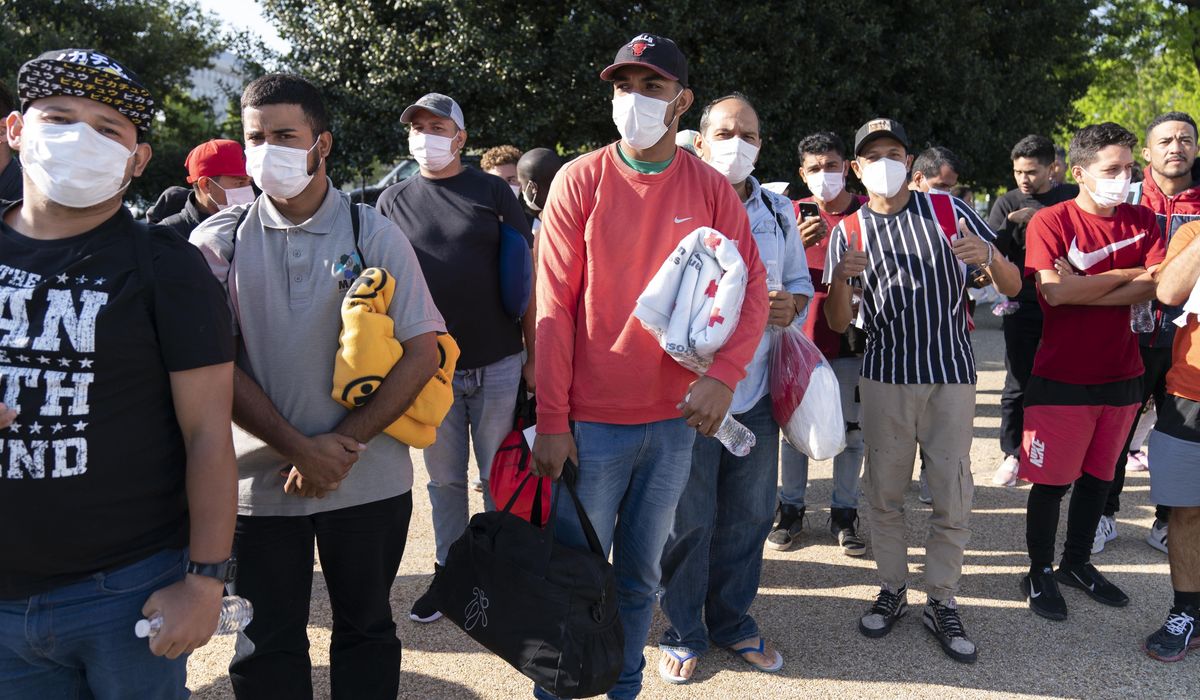 Texas Gov. Greg Abbott's decision to bus illegal immigrants to the Northeast caused a stir in Tennessee, where a McDonald's employee decided to call the police about migrants soliciting food and money from customers.
The buses use Chattanooga as a pit stop en route from the southern border to places like Washington, DC and New York City, local police told WTVC News Channel 9.
New York City Mayor Eric Adams, a Democrat, is at odds with Mr. Abbott, a Republican, over the situation, but along the way there are signs of clashes between migrants and locals.
"I had to get the police to remove them from the premises, whereupon they turned around and started sitting at the gas station. We didn't see her for a while after that," a McDonald's employee in Chattanooga told WTVC. "The two boys used to drive from here to the gas station just trying to get money from people."
The Dade County Georgia Sheriff's Office said on Facebook last week that migrants wanted to stop in a small town that likely couldn't accommodate them. The bureau said larger cities have more resources.
"It seemed like the illegal immigrants were encouraged to get off the bus at this location with the impression that Chattanooga was within walking distance," the post reads. "After a brief discussion with everyone involved, the illegal immigrants decided to get back on the bus and continue their journey out of Dade County and on to Washington, DC."
Mr Adams has disputed whether migrants boarding the buses really want to come to New York City.
Abbott's office says the migrants are signing consent waivers, and if Democratic leaders want to stop the buses, they should urge President Biden to secure the border rather than relying on states like Texas to absorb the influx of migrants .