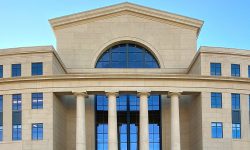 Stephanie Angel is a Policy Fellow at GBPI, where she conducts research on immigration and the criminal justice system.
Stephanie received her JD from Emory University School of Law, where her primary experience was with the US immigration system. Her previous work experience includes both family-related immigration work with the Latin American Association and employment-related immigration work with two major Atlanta law firms. During her time in law school, Stephanie also became acquainted with the judiciary through her participation in Sonia and Celina Sotomayor's judicial internship program.
Born in South Florida, she received her bachelor's degree from Florida State University with a dual major in philosophy and international affairs.