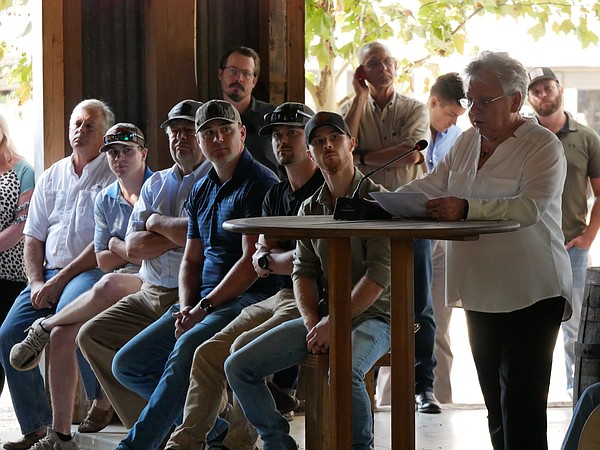 Advertising
Advertising
Today at 6:40 p.m
"I understand that people want to enjoy the river, but we just have to figure out how to do it," said Ruth Nash, the mayor of Gay, Georgia. "I believe that people need to learn to respect rivers and the private property along the river." Jill Nolin/Georgia Recorder
The Flint River flows quickly over the rocky shallows, creating an inviting habitat for school bass, Georgia's official river game fish.
But more recently this river was a spawning ground of a very different kind.
An Upson County landowner's attempt to claim exclusive fishing rights on a popular stretch of river has brought long-simmering tensions near boiling point and sparked a new debate in Georgia over public access to the great outdoors. That has left property owners, some with multi-generational roots, pitted against anglers, paddlers and others with traditions firmly rooted in this river.
Fishing is big business in Georgia, where about 1.1 million people have fishing licenses, and the state pours taxpayer money into fishing crews, building boat ramps and conducting surveys and research on Georgia's fisheries.
title
Advertising
Advertising