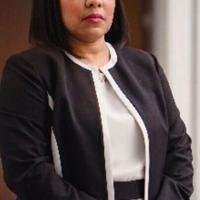 ATLANTA – Fulton County District Attorney Fani Willis is setting the stage and ready to open the curtain on her investigation into election interference allegations against former President Donald Trump by mid-August.
In a letter to Fulton County Superior Court Judge Ural Granville, Willis asked the judges not to schedule a hearing for the weeks beginning Monday, August 7 and 14, and stated that she plans to do so during that time 70% of their employees would work remotely.
She also said that during this period her leadership team, armed investigators, case-taking and juvenile court staff will remain on the ground.
A Georgia judge who has overseen the court battle said he had heard enough in the ongoing dispute between Trump and the Fulton County Attorney.
Trump's attorney had petitioned the Fulton County Superior Court to remove the Special Purpose Grand Jury's report from the investigation and bar the Fulton County District Attorney's office from investigating or prosecuting alleged election interference. That request fell on deaf ears, as Justice Robert McBurney said, "To date, the Court has received well over five hundred pages of briefings, arguments and evidence on the issues raised by former President Trump and Mrs. Latham." There will be no further briefing, unless the court requests it in writing."
A group of former federal and state prosecutors in Georgia agreed it was time to move the case forward, and on May 19 filed a motion challenging Trump's attempt to overturn the grand jury's special report and the prosecutor's office of Fulton County from investigating alleged interference in the 2020 general election. Lawyers who agreed to this motion included:
Donald Ayer: former Assistant Attorney General under President George HW Bush; former US attorney in Sacramento; former Assistant US Attorney in San Francisco
John Farmer: former Attorney General of New Jersey; former attorney at the US Attorney's Office in Newark
Stuart Gerson: Former President Georgia HW Bush has been appointed Assistant Attorney General for the Civil Division of the Justice Department
Tanya Miller: former Fulton County prosecutor and civil rights attorney based in Atlanta
J. Tom Morgan: former District Attorney for DeKalb County, Georgia.
Sarah Saldana: former US Attorney for the Northern District of Texas; former Director of Immigration and Customs Control under President Barack Obama
William F. Weld: former two-time governor of Massachusetts; former US Assistant Attorney General in charge of the Department of Justice's Criminal Investigation Division in Washington, DC; and former US Attorney for Massachusetts during the Ronald Reagan administration
Shan Wu: Assistant US Attorney for the US Department of Justice from 1990 to 2001
In a recorded phone call with Secretary of State Brad Raffensperger after the 2020 general election, Trump can be heard urging Raffensperger to "find" 11,870 votes, which would have given him victory in Georgia, surpassing President Joe Biden's total.
The 26-member Special Purpose Grand Jury, which recommended indictments after its nine-month investigation with 75 witnesses, probed Trump's phone conversations with Georgia officials; more than a dozen Georgia Republicans who signed a charter erroneously declaring Trump the winner; and the alleged copying of voting machine data and software in Coffee County by a computer forensics team hired by Trump allies.
In a letter to local law enforcement in April, Willis said she plans to announce an indictment ruling related to criminal interference in the 2020 state election between July 11 and September 1, and called for law enforcement to increase security pending the announcement .