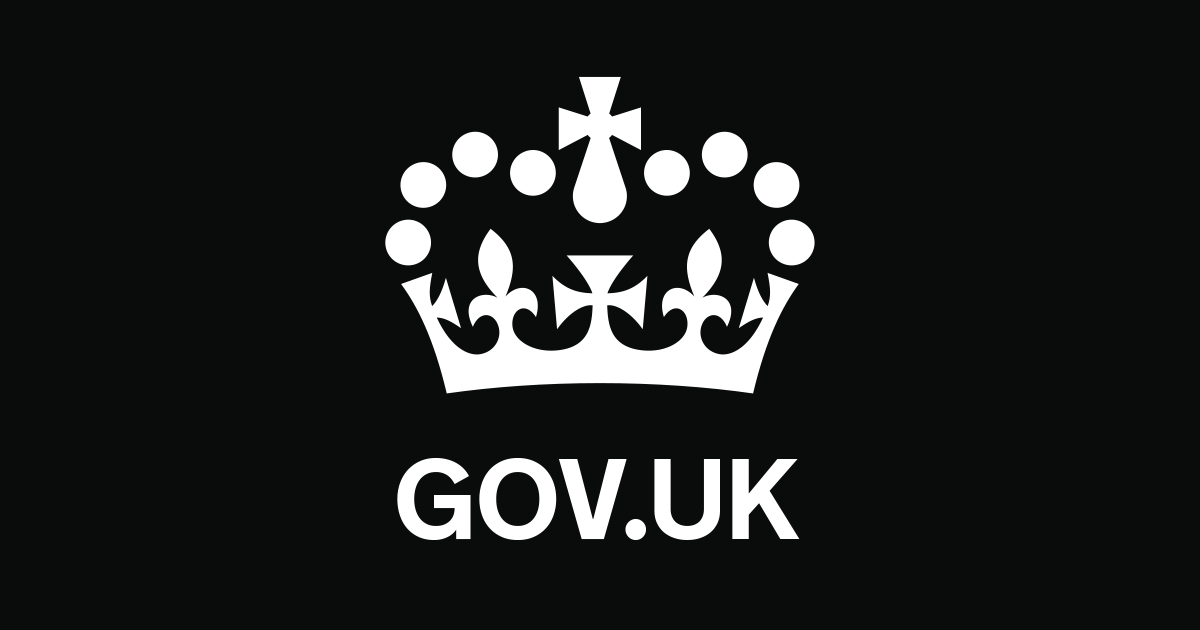 1.

Politics

Georgia is a representative democracy governed as a unitary parliamentary republic. The most senior political positions are those of the President, Prime Minister and Speaker of Parliament. The President was elected in 2018 and will serve until 2024. The current Prime Minister and Speaker represent the Georgian Dream party, which has been in power since 2012 and has a majority in Parliament.

Georgian Dream was founded by billionaire businessman Bidzina Ivanishvili, who remains an influential figure although he formally stepped back from frontline politics in 2021. Georgia's largest opposition party is the United National Movement, which was in power until 2012 under then President Mikheil Saakashvili. Although the 2012 parliamentary elections represented a first peaceful transfer of power for Georgia, animosity between the ruling party and its main rival have fostered a polarised political environment.

Georgia claimed independence from the Soviet Union in 1991 but Russian support for separatist movements in the territories of Abkhazia and South Ossetia in the 1990s led to a brief war in 2008 and de facto Russian control of the territories ever since. Georgia has also been directly affected by Russian hybrid activity, including through disinformation campaigns and a large-scale cyber attack in 2019.

Commitments to future membership of both the European Union and NATO have driven much of Georgia's political and economic transformation since the early 2000s. The country's Euro-Atlantic aspirations are included in the constitution. There is however concern that the pace of reform has slowed and that earlier progress in some democratic and judicial processes has not been consolidated. Some civil society organisations and independent media outlets have reported attempts to constrain their operational and financial viability. Furthermore, mixed messaging by the government over Russia's invasion of Ukraine has raised questions about Georgia's future alignment. A progress report on Georgia's EU candidacy application, submitted in March 2022, will be formally assessed by the European Council in late 2023.
2.

Economics

Georgia's economy transitioned to a market-based model following independence from the Soviet Union in 1991. The Heritage Foundation's 2023 Index of Economic Freedom places Georgia in 35th place (between Israel and Qatar), noting open-market policies, a low tax rate and high economic resilience.

Although still supported by International Financial Institution (IFI) and other donor assistance, Georgia has held World Bank upper middle-income country status since 2015. The economy was affected significantly by the impacts of the COVID-19 pandemic on tourism (accounting for up to 25% of GDP) and remittances from workers overseas (15%) but has since bounced back strongly. GDP grew by 10.1% in 2022 to USD 24.6 billion (or USD 6,672 per capita) buoyed by a surge in money transfer inflows, largely from Russia, and by the recovery of tourism. The IMF forecast Georgia's economy to grow by 5% in real terms in 2023.

Georgia's reliance on imports for manufactured goods and many foodstuffs drove inflation to 11.9% annually in 2022, however inflation is expected to fall below the 3% target within 2023. In May 2023 data released by the Georgian National Statistics Office indicated that the country is recording historic lows in both unemployment (18% in Q1 of 2023) and the share of the population living under the poverty line (15.5% annually in 2022).

Agriculture remains an important sector of the economy. While its contribution to GDP is comparatively small (around 8%) the sector provides an important safety net for the 40% of Georgia's population that lives in rural areas. However land ownership is generally small-scale and commercial farming remains underdeveloped.

The Georgian Lari (GEL) is not pegged to any other currency and generally cannot be purchased outside of Georgia. The Lari's official exchange rate against other currencies is set daily by the National Bank of Georgia. The Lari has appreciated around 15% against the US dollar since April 2022.

Georgia's commercial banking sector is strong and dominated by two major providers – TBC and Bank of Georgia – which are listed on the London Stock Exchange. The National Bank of Georgia, with serves as both central bank and financial regulator, is assessed by the IMF as operationally independent and an effective supervisor.

Georgia has a high literacy rate, and English is widely understood in the major cities.
3.

Business

Georgia's location on the Black Sea and bordering Russia, Armenia, Azerbaijan and Turkey has long established Georgia as an important trade route. This is reflected in Georgia's extensive trade arrangements today. Georgia has been a member of the World Trade Association (WTO) since 2000 and has Free Trade Agreements with the EU, Turkey, Russia, China, the Commonwealth of Independent States (CIS) and others, accounting for one third of the world's population. A bilateral Free Trade Agreement with the UK has been in force since January 2021.

Georgia's potential as an exporter of domestically-produced goods is currently limited by the country's small manufacturing sector. Of the USD 3.7 billion earned from domestic exports in 2022, the highest value products were raw materials and agricultural products – copper ore, ferro-alloys, fertilisers, wine and mineral water. A further USD 1.9 billion was earned from the re-export to third countries of goods produced outside of Georgia.

In terms of trade between Georgia and the UK:
total trade in goods and services (exports plus imports) between the UK and Georgia was £411 million in the four quarters to the end of Q4 2022, an increase of 134.9% or £236 million in current prices from the four quarters to the end of Q4 2021

of this £411 million: Total UK exports to Georgia amounted to £175 million (an increase of 49.6% or £58); total UK imports from Georgia amounted to £236 million (an increase of 306.9% or £178 million)

Georgia was the UK's 113th largest trading partner in the four quarters to the end of Q4 2022 accounting for less than 0.1% of total UK trade

in 2021, the outward stock of foreign direct investment (FDI) from the UK in Georgia was £1.9 billion accounting for 0.1% of the total UK outward FDI stock
In its 2020 doing business comparison of business regulation, the World Bank rated Georgia the seventh easiest overall, with scores in the top 10 worldwide for starting a business (2nd), registering property (5th) and protecting minority investors (7th).
The Law of Georgia on Promotion and Guarantees of Investment Activity determines the legal basis for both foreign and local investment in Georgia and guarantees for their protection. Under the Law, the rights and guarantees of foreign investors cannot be less than those enjoyed by Georgian national investors. After paying taxes and any obligatory fees, foreign investors have the right to convert profits (income) gained from investments, as well as other monetary funds, in the banking institutions of Georgia. They also have the right to unlimited repatriation of funds abroad.
Georgia is a party to the UN Convention on International Settlement Agreements Resulting from Mediation 2018 (also known as the Singapore Convention on Mediation) that provides an effective mechanism for the enforcement of international settlement agreements resulting from mediation.
4.

Human Rights

In Georgia, human rights protections are included in the Constitution and specific legislation in certain areas. For example, the 2014 Anti-Discrimination Act prohibits direct and indirect discrimination based on ethnicity, national origin, family background, skin colour, language, religion or belief, gender and sexual orientation. Georgia is a member of the Council of Europe and currently (2023 to 2025) holds a seat on the UN Human Rights Council.

In practice, enforcement of the protection of some rights remain weak. For example, lesbian, gay, bisexual, and transgender (LGBT) people in Georgia continue to face harassment, discrimination and violence. Georgia has an average level of gender equality, coming 55th in the World Economic Forum's Global Gender Gap Report 2022 (PDF, 160 KB) but prosecution of gender-based violence is poor.

In September 2020, the Parliament of Georgia adopted amendments to the Labour Code of Georgia that introduced legal guarantees against discrimination, the regulation of work and rest time, rules for termination of employment agreements, and guarantees of the protection of rights. It also established the Labour Inspection Service as a legal entity law under the Ministry of Labour, Health, and Social Affairs, and expanded the inspection service's powers to oversee the implementation of labour rights.

The statutory minimum wage is not in effect in Georgia. Trade union membership is not common in Georgia.
5.

Bribery and corruption

Bribery is illegal. It is an offence for British nationals or someone who is ordinarily resident in the UK, a body incorporated in the UK or a Scottish partnership, to bribe anywhere in the world. In addition, a commercial organisation carrying on a business in the UK can be liable for the conduct of employees or agents who are not UK nationals or residents, or for a body incorporated or formed in the UK. In this case, it does not matter whether the acts or omissions which form part of an offence take place in the UK or elsewhere. For more information go to our bribery and corruption page.

A crackdown on rampant corruption and bribery in the early 2000s succeeded in eliminating petty corruption in the public sector, particularly in the police, tax collection, customs, public services and education sectors. Although further progress has stalled, Georgia continues to score comparatively highly in Transparency International's annual Corruption Perception Index. In 2022 Georgia scored 56 out of a possible 100 (where 100 is the least corrupt), placing the country at 41th place internationally alongside Italy, Slovenia and the Czech Republic.

There is however concern that other forms of corruption have remained common in Georgia, notably the potential for abuse of power at every level of government in the absence of strong checks and balances. Strengthening the independence of the Anti-Corruption Agency, in particular to address high-level corruption cases, is one of the twelve priorities for Georgia's candidacy required by the European Commission. In May 2023 the US Government imposed a visa ban on 4 judges for alleged significant corruption.
6.

Terrorism threat

Although there have been no recent incidents of terrorism in Georgia, attacks cannot be ruled out. For the latest advice on the risk of terrorism in Georgia, see the Foreign, Commonwealth & Development Office (FCDO) travel advice for Georgia.

The 2019 Law on Facilitating Prevention of Money Laundering and Terrorism Financing updated the legal mechanism for preventing terrorist financing in Georgia. For the purposes of the Law, the President of the National Bank of Georgia defines the list of countries where a high risk of money-laundering exists. The list includes some 25 countries, including Iran, Iraq, Colombia, Bosnia and Herzegovina, and Syria.
7.

Protective security advice

For security reasons, the FCDO advises against all travel to the breakaway regions of South Ossetia and Abkhazia, and against all but essential travel to areas immediately adjacent to the Administrative Boundary Lines with Abkhazia and South Ossetia.

The British government does not recognise the unilateral declarations of independence made by the de facto authorities in the breakaway regions of Abkhazia and South Ossetia.

British citizens and businesses should be aware that doing business in the territories of Abkhazia and South Ossetia which would otherwise require a licence, or permission to be granted, or registration to be performed, or for authorisation to be issued by, or agreement to be concluded under the legislation of Georgia, is regarded as an illicit activity and is punishable under the Criminal Code of Georgia.

The political situation in Georgia is generally calm, although demonstrations and rallies do take place at short notice and can escalate without warning. You should remain vigilant, stay away from any large gatherings and demonstrations and follow the advice of local authorities.

For more detailed advice, see the safety and security section of FCDO travel advice.
8.

Intellectual property

Georgia is a member of all the main international conventions and agreements on intellectual property (IP) protection and is also a party to a number of bilateral agreements on IP.

The National Intellectual Property Centre of Georgia – Sakpatenti (NIPCG Sakpatenti) is the institution in charge of all major fields of intellectual property, patents, trademarks, industrial designs, copyright and related rights, new varieties of plants and breeds of animals, geographical indications, and topographies of integrated circuits. In addition, Sakpatenti houses a Chamber of Appeals, which is an independent, specialised administrative body for dispute resolution in IP matters. The Chamber of Appeals is authorised to revise decisions taken by Sakpatenti examination units.

A publicly available electronic database of trademarks, designs, and patent applications and registrations, as well as decisions of the Chamber of Appeals, is available on the Sakpatenti website.

Read the information provided on our intellectual property page.
9.

Organised crime

The 2021 Global Organised Crime Index assessed Georgia has having a low incidence of organised criminality, and high resilience to withstand and disrupt organised criminal activities. The report does however highlight vulnerabilities to trafficking in humans and drugs, and the exploitation of natural resources.

Read the information on our organised crime page.

Contact the Department for Business and Trade (DBT) team in Tbilisi for more information and advice on opportunities for doing business in Georgia.

Email: British.Embassy.Tbilisi@fco.gov.uk
11.

Useful links

UNDP Human Development Index for Georgia

WTO Trade Policy Review for Georgia 2022 (PDF, 2.8 MB)

Department for Business and Trade: Trade and Investment Factsheets for Georgia (PDF, 621 KB)