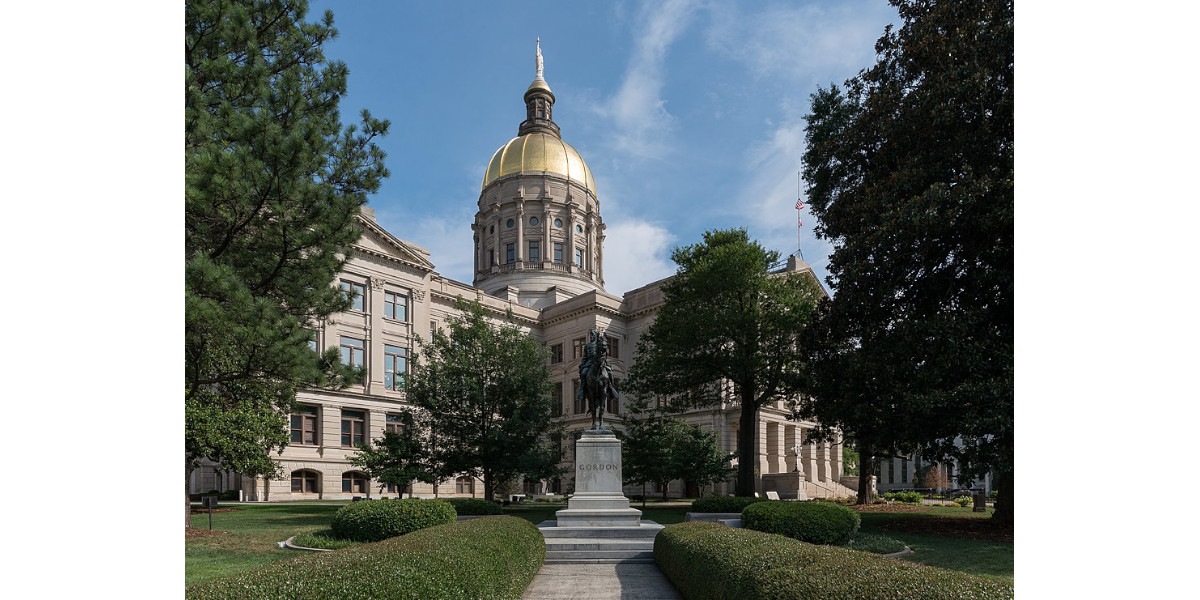 by Stanley Dunlap, Georgia Recorder [This article first appeared in the Georgia Recorder, republished with permission]
March 19, 2023
A late start to the 2023 legislature has reignited the hopes of sports betting advocates in Georgia.
There are still five opportunities for the entire Georgia Senate and House of Representatives to vote on online sports betting legislation, which was given new life last week when a Senate panel hijacked a bill praising a local soapbox race. A panel of the Senate Economic Development and Tourism Committee on Thursday voted 8-1 to proceed with House Bill 237, which would legalize sports betting in Georgia, after Carrollton Republican Senator Mike Dugan criticized the tactic used by the it was attached to a harmless bill.
Republican House Speaker Jon Burns and Deputy Governor Burt Jones have been open to a revival of gambling legislation after lawmakers failed at several attempts this year. On Thursday, Republican Senator from Alpharetta Brandon Beach, chairman of the Committee on Economic Development and Tourism, thanked the lieutenant governor for his willingness to give sports betting another shot before the March 29 session closes.
Dugan said grafting gambling lingo into the soapbox derby bill would backfire, despite the claims of the rewrite's authors. Dugan noted that one change, dubbed a small tweak, involves adding 45 pages to a two-page measure.
"If you hijack a soapbox race and put a sports bet on it, every person who's been on the fence in the state of Georgia has just picked one side of the fence," said the former Senate Majority House leader.
"It's not going to happen on (Senate) floor and I think everyone here knows it's not going to happen on floor and the damage you've just done to the sports betting industry by trying to do that is unfathomable" said Dugan.
This year, the odds that lawmakers would vote to legalize sports betting seemed all but doomed. The Senate rejected two proposals ranging from a basic online sports betting bill, which would be backed by a constitutional amendment, to one that would open up online sports betting and allow machines at licensed sites. The broader Senate bill called for allowing racetracks and online and on-site kiosks to accept wagers on professional and collegiate sports online via cellphones, tablets and laptops.
Senate Bill 57 and a House sports betting measure did not require a constitutional change. Instead, its Republican sponsors relied on an opinion by former Georgia Supreme Court Chief Justice Harold Melton that a statewide election referendum was not necessary if the gaming was handled by the Georgia Lottery.
Language of the replacement law was not yet available online as of Friday, but in the committee presentation, Democratic Sen. Derek Mallow said the Georgia Lottery would oversee sports betting, including the issuance of gaming licenses, and that the proceeds will be used for the same purpose as the HOPE College scholarship and the state lottery's Pre-K programs.
Lyon language Republican Rep. Leesa Hagan's original legislation to make the southeast Georgia city's 31-year-old soapbox race the state's official soapbox race is no longer included in the surviving bill. She called the soapbox race a source of pride as young people take part in the annual event to drive homemade cars with the help of family members and mentors.
"I do not want my soapbox race to be associated with sports betting, and I would ask that you remove my language from it," she told Senate committee members at Thursday's meeting.
New language is added to a bill several times in each legislative session as a political tactic for supporters to overcome missing a key deadline. None of the bills dedicated to expanding legalized gambling met the March 6 Crossover Day deadline, the last day for a bill to have a smooth journey to the governor's desk.
Charles Bullock, a political science professor at the University of Georgia, said most of those sweeping changes to bills that have crossed the chambers by deadline are the result of failed plans. But there are times when an emergency arises that requires bypassing the normal legislative process to get legislation through quickly.
Provisions of one bill can be incorporated into another as long as both fall under the same Georgian code, e.g. B. that soapbox racing is a sporting competition. Ironically, the sports betting measure prohibits betting money on events involving minors.
"Often you would reach out to the sponsor of the bill that you were going to convert in some way and give them a hint and get their agreement to let them do it rather than force it on them," Bullock said.
It may be a few years, but Bullock believes legalized sports betting will gain more support over time.
Neighboring Tennessee is already benefiting economically from sports gambling, which it legalized shortly after the US Supreme Court cleared the way for online betting in a 2018 ruling. As other neighboring states follow suit, Bullock predicts Georgia will follow suit, just as it did in the 1990s when South Georgians traveled to Florida to buy Powerball tickets and lottery scratch cards.
Democratic Gov. Zell Miller led the prosecution for a lottery that has raised billions of dollars for education since 1993.
"Georgia is typically not the first state to do something new," Bullock said. "We tend to hang out and let the support build up."
Georgia Recorder is part of States Newsroom, a network of news outlets supported by grants and a coalition of donors as a 501c(3) public charity. Georgia Recorder maintains editorial independence. If you have any questions, contact the editor, John McCosh: info@georgiarecorder.com. Follow Georgia Recorder on Facebook and Twitter.