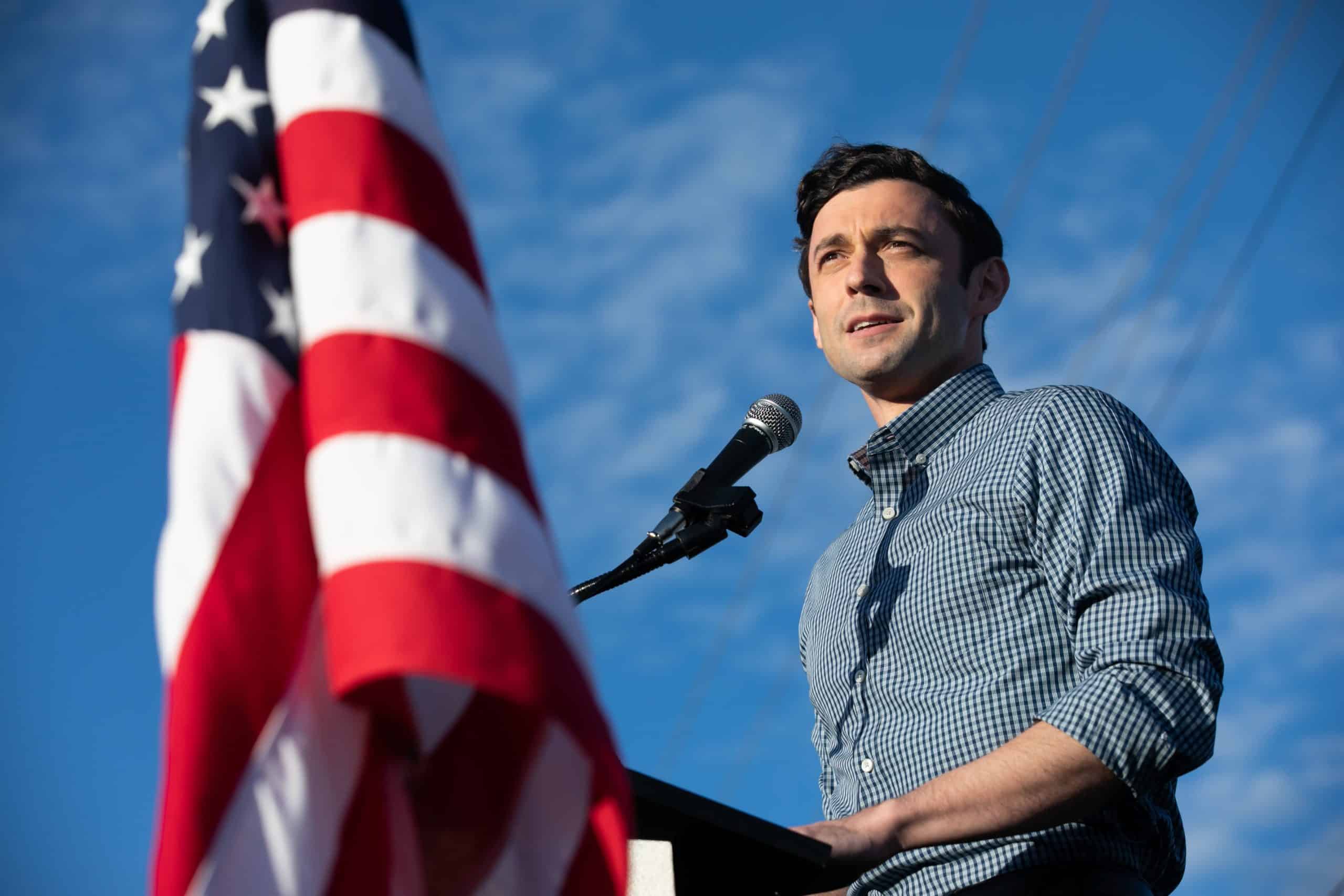 "Today, through the bipartisan infrastructure bill, we are making a historic investment to strengthen Georgia's energy security and energy independence," said Senator Ossoff
The projects will improve grid stability and energy use across Georgia
Locust Grove, Georgia. – U.S. Senator Jon Ossoff provides funding to strengthen Georgia's energy security and energy independence as part of the bipartisan infrastructure bill.
Today, Senator Ossoff is committing a $250 million investment as part of the bipartisan infrastructure bill to strengthen Georgia's energy grid and ensure Georgia families, small businesses, and the agricultural industry have access to reliable, affordable electricity.
The funding comes through the U.S. Department of Energy's Grid Resilience and Innovation Partnership (GRIP) program and will help fund projects nationwide – including in rural and underserved communities – to improve service reliability, frequency and duration Reduce power outages and reduce energy bills for families.
"Today, with the bipartisan infrastructure bill, we are making a historic investment to strengthen Georgia's energy security and energy independence." said Senator Ossoff. "I thank President Biden, Vice President Harris and Secretary Granholm for their continued collaboration as we move Georgia forward."
The proposed projects will improve grid stability and energy development in Georgia and create more than 140 jobs, with an estimated total investment of approximately $507 million, of which $250 million will come from the federal infrastructure bill.
The project, through a partnership between the Georgia Environmental Finance Authority (GEFA) and Oglethorpe Power, Georgia Transmission, Georgia System Operations and Green Power EMC, will enable a comprehensive upgrade of smart grid infrastructure through investments in battery storage, local microgrids and grid reliability as well new transmission lines.
Oglethorpe Power, Georgia Transmission and Georgia System Operations serve 38 nonprofit electric member companies (EMCs) throughout Georgia, providing electric service to more than 4.4 million residents.
"Extreme weather events fueled by climate change will continue to strain the nation's aging transmission systems, but President Biden's Investing in America agenda will ensure America's electric grid can deliver reliable, affordable electricity." said US Energy Secretary Jennifer M. Granholm. "Today's announcement represents the largest direct investment ever in critical grid infrastructure, supporting projects that harden systems and improve energy reliability and affordability – while creating union jobs for a highly skilled workforce."
"Georgia's continued growth and prosperity depends on reliable and affordable energy. As the state energy office, we strive to do our part to make this happen. "This public-private partnership will help build a resilient energy future for Georgia." said GEFA Managing Director Hunter Hill.
"Oglethorpe Power has proposed three 25-megawatt utility-scale batteries in this grant application, subject to customary approvals. As we manage the transition to clean energy while responding to increased electricity demand, we expect this energy storage project will improve grid stability and enable the deployment of intermittent zero-emission energy in Georgia's power grid." said Mike Smith, president and CEO of Oglethorpe Power.
"Georgia's EMCs are the nation's leaders among electric cooperatives in the deployment of utility-scale solar energy, and this grant will help us continue to meet our members' high reliability expectations while meeting the growing renewable energy needs of Georgia's homes and businesses cover up." said Jeff Pratt, president of Green Power EMC.
"As a transmission-focused electric cooperative, we play an important role in providing reliable electricity to rural communities across our state." said Barbara Hampton, President and CEO of Georgia Transmission. "As the energy landscape evolves and our reliance on electricity increases, Georgia Transmission will use the funds provided by this grant to increase reliability and resiliency through advanced microgrid technology and infrastructure improvements."
"Our participation in the GRIP grant will fundamentally improve the tools and technologies used to operate Georgia's electric grid." said Gregory S. Ford, President and CEO of Georgia System Operations Corporation. "The focus of these improvements will allow the company to better support the transition to renewable energy and integrate the projects funded by this grant into our daily operations." he added.
Senator Ossoff continues to provide federal funding to strengthen Georgia's energy security and reduce energy costs for families.
According to the U.S. Department of Energy, the Inflation Reduction Act — which Senator Ossoff helped pass last year — brings an estimated $180 million in investments in large-scale clean power generation and storage to Georgia by 2030.
Earlier this month, Sens. Ossoff and Rev. Warnock transferred over $500,000 from the Inflation Reduction Act (IRA) to farmers in Colquitt County to install solar panels and upgrade poultry houses – strengthening energy security and reducing costs.
Last summer, Senator Ossoff passed his Solar Energy Manufacturing for America Act, which led Qcells to make the largest investment in clean energy in American history.
# # #