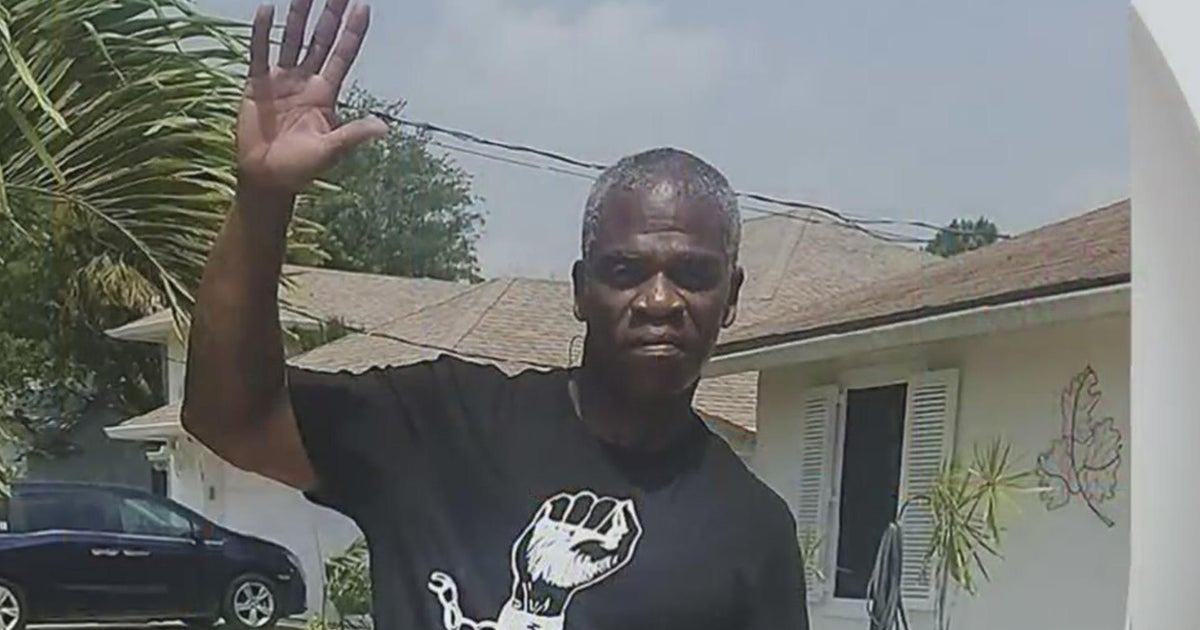 MIAMI — A prominent civil rights attorney has been hired to represent the family of a man who was fatally shot by a Georgia deputy this week after being released from a Florida prison on a wrongful conviction.
Attorney Ben Crump and other officials are scheduled to speak to reporters during an afternoon news conference Wednesday in Camden County about the death of Leonard Allen Cure, according to a news release.

The family of Leonard Cure, who was killed by a Georgia lawmaker, hires civil rights attorney Ben Crump
Cure, 53, was shot and killed by a sheriff's deputy in Georgia during a traffic stop on Monday, authorities and officials said.
The Georgia Bureau of Investigation is investigating the shooting. Officials did not immediately identify the Camden County deputy involved in the incident.
Seth Miller, CEO of the Florida Innocence Projectwhich worked with Cure on his wrongful conviction case, confirmed Cure's death.

Wrongly convicted Florida man shot by Georgia lawmaker
"We are devastated by the news of his tragic death and have no further comment at this time," Miller told the newspaper.
A fatal shooting was preceded by a traffic stop
The Georgia Bureau of Investigation said a Camden County officer stopped a driver on Interstate 95 near the Georgia-Florida line and the driver got out of the car at the officer's request. He initially cooperated but became violent when told he would be arrested, a GBI news release said.
The agency said preliminary information shows the deputy shocked the driver with a stun gun when he disobeyed commands, and the driver then began attacking the deputy. The GBI said the deputy tried to subdue him again with the stun gun and a baton, then pulled out his gun and shot the driver when he continued to resist.
The agency did not say what prompted the deputy to stop Cure's vehicle.
It is common for law enforcement agencies in Georgia to hire the GBI to investigate officer-involved shootings. The agency said it will present its findings to the district attorney for the Brunswick Coastal Judicial District, which includes Camden County.
The Broward store robbery led to Leonard Cure being sent to prison
Cure was convicted of the 2003 armed robbery of a drugstore in Dania Beach, Florida, and sentenced to life in prison because he had previous convictions for robbery and other crimes.
In this photo provided by the Innocence Project of Florida, Leonard Allen Cure poses on April 14, 2020, the day he was released from prison in Florida. Cure, who spent more than 16 years in prison in Florida due to a wrongful conviction, was shot and killed by a sheriff's deputy in Georgia on Oct. 16, 2023, during a traffic stop, authorities and representatives said.
Innocence Project of Florida via AP
However, the case was problematic from the start and his conviction came from a second jury after the first deadlocked.
In 2020, the Broward State Attorney's Office's new Conviction Review Unit asked a judge to release Cure from prison. Broward's conviction review team said it found "disturbing" revelations that Cure had solid alibis that had previously been discounted and that there was no physical evidence or corroborating witnesses who could have identified him at the crime scene. An independent review panel of five local attorneys agreed with the findings.
Cure was released in April this year after his sentence was changed. In December of this year, a judge overturned his conviction and sentence.
"I look forward to putting this situation behind me and moving on with my life," Cure told the Sun Sentinel at the time.
In June, Florida Governor Ron DeSantis signed a compensation bill that awarded Cure $817,000 in compensation for his conviction and incarceration, as well as educational benefits.
"The Leonard we knew was a smart, funny and kind person," Broward District Attorney Harold F. Pryor said in a statement to the newspaper Monday night. "After he was released and exonerated by our office, he visited prosecutors in our office and participated in training to help our staff do their jobs as fairly and thoroughly as possible. He called frequently to check in with Assistant District Attorney Arielle Demby Berger, head of the Conviction Review Unit, and encourage our team to continue doing the important work of justice."
Traffic stops in Georgia are currently under review
According to a news release, Cure's shooting is the 80th officer-involved shooting the GBI has investigated this year.
It was not immediately clear whether Crump plans to take legal action in the case.
According to the law firm's press release, Cure planned to pursue a college degree and spoke on college campuses about the time he spent in the Florida prison system.
More from CBS News