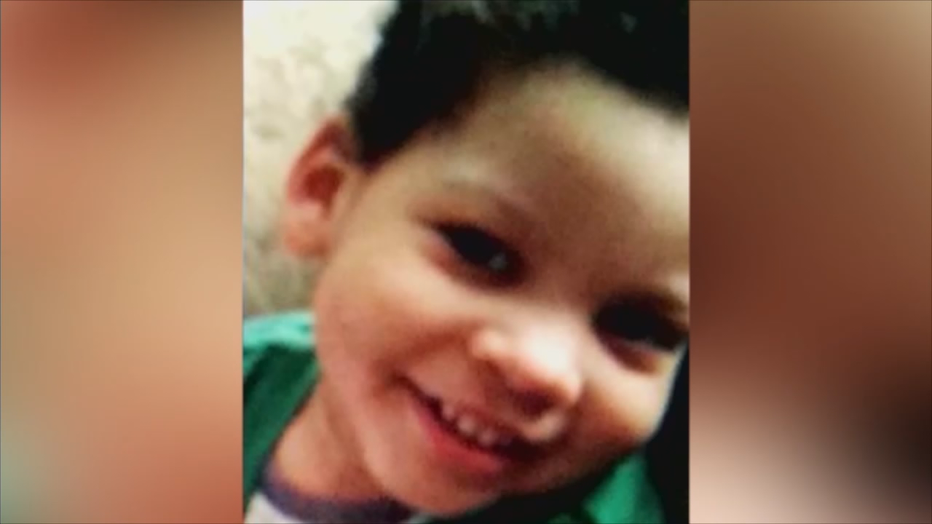 TAOS COUNTY, NM – Jury selection began Monday in federal court as members of an extended family faced kidnapping and terrorism charges stemming from the search for a missing 3-year-old Georgia boy by agents who raided a run-down New Mexico camp in 2018.
The boy's badly decomposed remains were eventually found in an underground tunnel on the site on the outskirts of Amalia near the Colorado Line. Authorities allege the family used firearms and tactical training in preparation for attacks against the government, with an apparent belief that the boy would be resurrected as Jesus Christ and give instructions.
An exact cause of death was never determined because the sick boy was accused of withholding important medication related to disabilities. The federal prosecutor's office decided to charge him with kidnapping.
The two men and two women on trial have pleaded not guilty to charges of conspiring to support planned attacks on U.S. law enforcement officers, military personnel and government employees. They also deny the kidnapping allegations made against three of the defendants.
Albuquerque-based U.S. District Judge William P. Johnson has scheduled four weeks for the trial and dozens of witnesses are expected to testify.
Siraj Ibn Wahhaj (Courtesy: Taos County Sheriff's Office)
A grand jury indictment alleges that the defendant, Siraj Ibn Wahhaj, and his partner, Jany Leveille, a Haitian national, directed people at the compound to prepare for jihad and die as martyrs.
RELATED: Siraj Wahhaj will not be extradited from New Mexico back to Georgia
Leveille was also originally charged with kidnapping and terrorism, but she agreed to a reduced sentence on the weapons charges.
Neither Leveille nor her lawyers appeared in court at the defense table on Monday. Leveille came to the U.S. in 1998 on a visa and work permit that later expired, and immigration authorities rejected an application for permanent residency.
A federal prosecutor and Aja Brooks, spokeswoman for the U.S. Attorney's Office in Albuquerque, declined to answer questions about Leveille's whereabouts, the plea agreement or her status as a potential witness in the trial. A defense attorney for Leveille declined to comment.
Potential jurors were asked about their opinions about the Islamic religion, Muslims and alternatives to traditional medicine.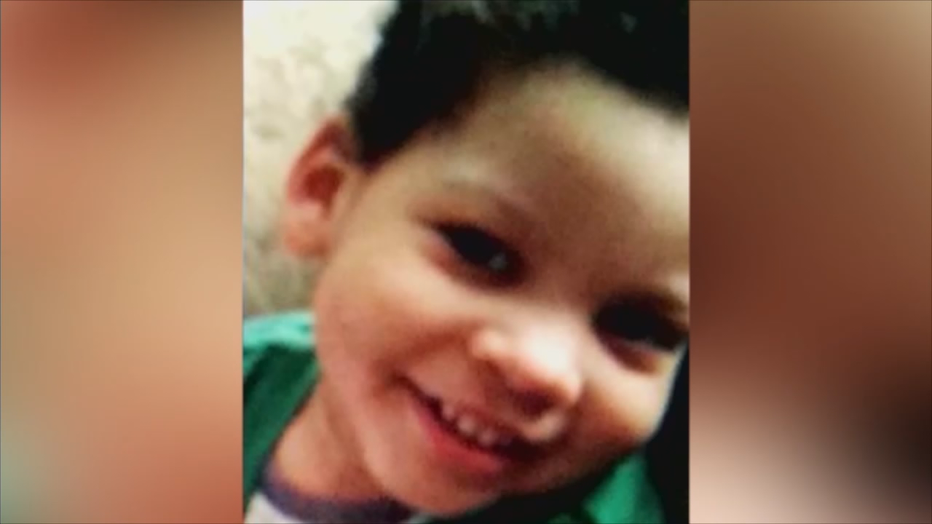 Attorneys for the defendants have said their clients would not be charged with terrorism if they were not Muslims and that prosecutors are highlighting speculative and imaginary theories about terrorist activity.
RELATED: Officials cite document about 'terrorist attack' in case
Defense attorneys also called the FBI's theories about terrorist activity at the Amalia compound speculative and unsubstantiated. They said there were no specific threats to the general public or individuals.
The missing boy's grandfather is Muslim cleric Siraj Wahhaj, who leads a prominent New York mosque that has attracted radicals over the years, including a man who later helped in the 1993 bombing of the World Trade Center.
Siraj Wahhaj could not immediately be reached by phone or email but previously said his son and namesake was nervous but not an extremist and that his two detained daughters were the "sweetest people."
Sheriff's deputies and state officials arrived in August 2018 to find the defendants with 11 hungry children without running water or sanitation in the camp surrounded by tire walls and an adjacent shooting range. According to the authorities, various weapons and ammunition were confiscated.
FBI interviews with the children led authorities to the boy's remains.
RELATED: Officials: Father of missing Ga. boy taught children to commit school shootings
Abdul-Ghani Wahhaj was reported missing by his mother in Georgia in December 2017. Around that time, according to authorities, the boy's father, Siraj Ibn Wahhaj, set off by car with relatives and a cache of weapons, eventually reaching a town in New Mexico on a plot of high-desert scrubland near a tiny crossroads town.
Prosecutors plan to present evidence that Siraj Ibn Wahhaj and Leveille performed daily prayer rituals for the boy while he cried and foamed at the mouth, while also depriving him of essential medication.
They say the boy's body was hidden and washed for months in Leveille's belief that he could one day return as a messiah who would declare which corrupt state and private institutions must be eliminated. In the 2018 raid, authorities reported seizing handwritten diaries, laptops, phones and tactical training videos from the site.
The four defendants in court – including sisters Hujrah Wahhaj and Subhanah Wahhaj, as well as Subhanah's husband Lucas Morton – were charged with conspiracy to commit a crime against the United States and providing each other with material support as potential terrorists during tactical exercises in the New York-Mexico complex. Morton and Siraj Ibn Wahhaj are also charged with conspiring to kill U.S. government personnel.
Kidnapping charges are pending against three defendants, but not against Siraj Ibn Wahhaj, as he is legally the boy's father.
Siraj Ibn Wahhaj and Morton have waived their right to counsel and will defend themselves and present themselves directly to potential jurors on Monday. Several potential jurors said they told the judge they were unable to judge impartially because of the kidnapping charges related to the death of a child.