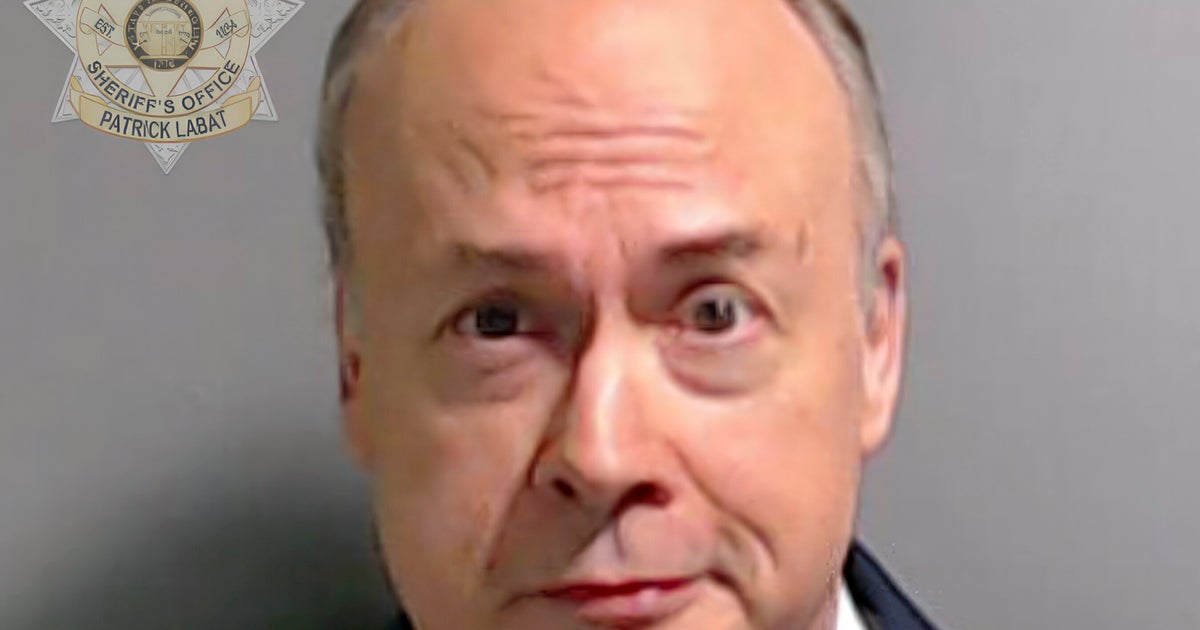 ATLANTA (AP) — A federal judge who rejected former Trump White House chief of staff Mark Meadows' efforts to move his prosecution in the Georgia election subversion case to federal court will hear arguments from the former Justice Department official on Monday , Jeffrey Clark, listen to this edition.
Fulton County District Attorney Fani Willis has accused Clark and Meadows, along with former President Donald Trump and 16 others, of participating in a wide-ranging plot to overturn Democrat Joe Biden's presidential election victory and keep Trump in power. The 41 counts include charges under the state's racketeering law. All 19 defendants pleaded not guilty.
Clark is one of five defendants seeking to take his case to federal court. U.S. District Judge Steve Jones, who will preside over Monday's hearing, rejected Meadows' bid to be removed from office earlier this month on the grounds that the actions outlined in the indictment were taken on behalf of the Trump campaign and were not part of his official duties. While the verdict could represent an uphill battle for Clark and the others, Jones made it clear that he would evaluate each case individually.
The practical impact of a move to federal court would be a jury pool that covers a larger area than just overwhelmingly Democratic Fulton County and a trial that would not be photographed or televised because cameras are not allowed in federal courtrooms. But it wouldn't open the door for Trump, if re-elected in 2024, or any other president to issue pardons, since conviction would still occur under state law.
The indictment says Clark wrote a letter after the November 2020 election saying the Justice Department had "identified significant concerns that may have affected the election results in several states, including the state of Georgia," and high-ranking Department officials asked to sign it and send it to Georgia Gov. Brian Kemp and state lawmakers. Clark knew at the time that this statement was false, the indictment says.
In a court filing seeking to move the charges against him from Fulton County Superior Court to federal court, Clark's lawyers argued that the actions outlined in the indictment were "directly related to his work at the Justice Department as well as to the former president." of the Department of Justice." United States." Clark was then Assistant Attorney General for the Environment and Natural Resources Division and Acting Assistant Attorney General for the Civil Division.
"In fact, the State has no authority whatsoever to criminalize advice from a senior Justice Department official to the President regarding DOJ prosecution policy if a district attorney disagrees with the content or development of that advice," Clark's lawyers wrote.
They accused Willis, a Democrat, of going after political rivals: "It's not a bona fide prosecution; It is a political "hit job" that stretches over 98 pages to give the false impression that it has weight and seriousness."
Prosecutors argued that Clark had no authority over elections or criminal investigations because of his two roles.
Top department officials told him that the central claim in his letter was false, that he had no authority to make that claim and that it was outside the department's role, prosecutors wrote in their response. Richard Donoghue, the acting deputy attorney general, told him the letter was "nothing less than the department's interference in the outcome of a presidential election."
The law, which allows federal officials to move a case to federal court, "is intended to protect legitimate federal agencies from state and local interference, and not to provide a federal forum for individuals who have apparently sought to leverage the weight of the "Abusing federal authorities to interfere in state affairs." Prosecutors wrote.
Meadows, who is appealing Jones' sentence, took the stand last month and testified for nearly four hours, answering questions from his own attorney, a prosecutor and the judge. He spoke about his duties as Trump's final chief of staff and sometimes struggled to remember the details of the two months after the election.
It is unclear whether Clark will also testify. His lawyers filed a 10-page affidavit from Clark on Thursday outlining his service at the Justice Department, possibly as a substitute for him testifying and undergoing questioning by prosecutors.
Clark was also identified as one of six unnamed co-conspirators in an indictment filed by special counsel Jack Smith accusing Trump of trying to illegally overturn the results of the 2020 election and block the peaceful transfer of power to Biden. He has not been charged in this case.
In the summer of 2022, federal agents searched Clark's Virginia home, and video emerged of him standing in his driveway handcuffed and without pants.