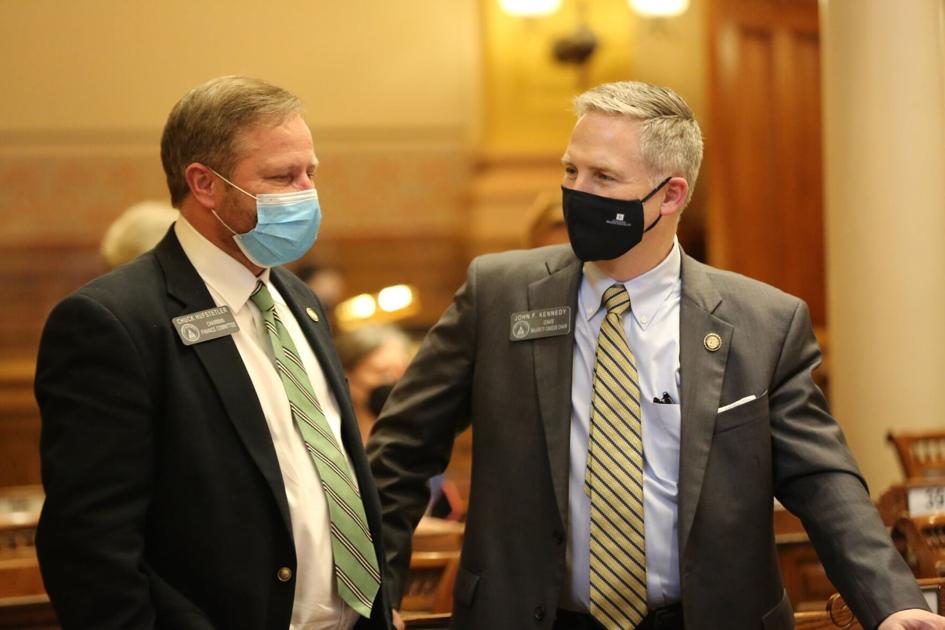 Churches and other places of worship would have to stay open in Georgia in the event of public emergencies like the COVID-19 pandemic, as part of a measure passed by the Senate on Friday March 5.
The bill, sponsored by Senator Jason Anavitarte, R-Dallas, would prohibit Georgia governors from closing churches, mosques, synagogues or "other religious institutions" in a state of emergency.
It was backed by Governor Brian Kemp, who has been criticized for imposing distancing requirements in churches as the pandemic began to spread in March last year. He also faced a backlash to allow businesses and churches to stay open during the pandemic.
Anavitarte's bill would also allow Georgia companies to stay open during emergency statements as long as they adhere to safety rules set by the governor.
"I think we as a people have the right to meet in our churches," said Anavitarte on Friday March 5th from the Senate. "As long as we follow the necessary health protocols that the experts published there, we should be able to move forward."
The measure was passed by the Republican-controlled Senate almost partisan, with Senator Chuck Hufstetler, R-Rome, voting against. It goes now to the House of Representatives.
Anavitarte's legislation resembles a separate bill limiting the governor's emergency powers over religious groups in the house and is sponsored by Rep. Dominic LaRiccia, R-Douglas.
Opponents argue that closing churches could put Georgians at risk during a public health crisis by encouraging the gathering of spaces where virus outbreaks could occur. The American Civil Liberties Union (ACLU) called the measure "extreme, dangerous and unnecessary".
"The right to practice one's belief is one of our most basic constitutional rights," said Andrea Young, executive director of the Georgia chapter of the ACLU. "But it is constitutionally appropriate for the government to restrict religious activities and institutions."
Kemp faced a setback from religious freedom advocates last spring after authorities shut down a handful of local churches because they gathered with too many people in the early days of the pandemic.
Despite the open door policy, many churches and other places of worship have chosen to avoid resuming in-person services and have instead chosen to hold services online.
Credited with his decision to keep Georgian businesses largely open to prop up the state's economy, Kemp extolled his move to work with local communities rather than shutting them down. He threw his support behind Anavitarte's bill, dubbed the "Faith Protection Act", last month.
"In Georgia we have never closed churches, synagogues or other places of worship because we value faith, family and freedom," Kemp said in a statement. "With the Law on Protection of Faith in effect, Georgia will be a haven for people of faith."