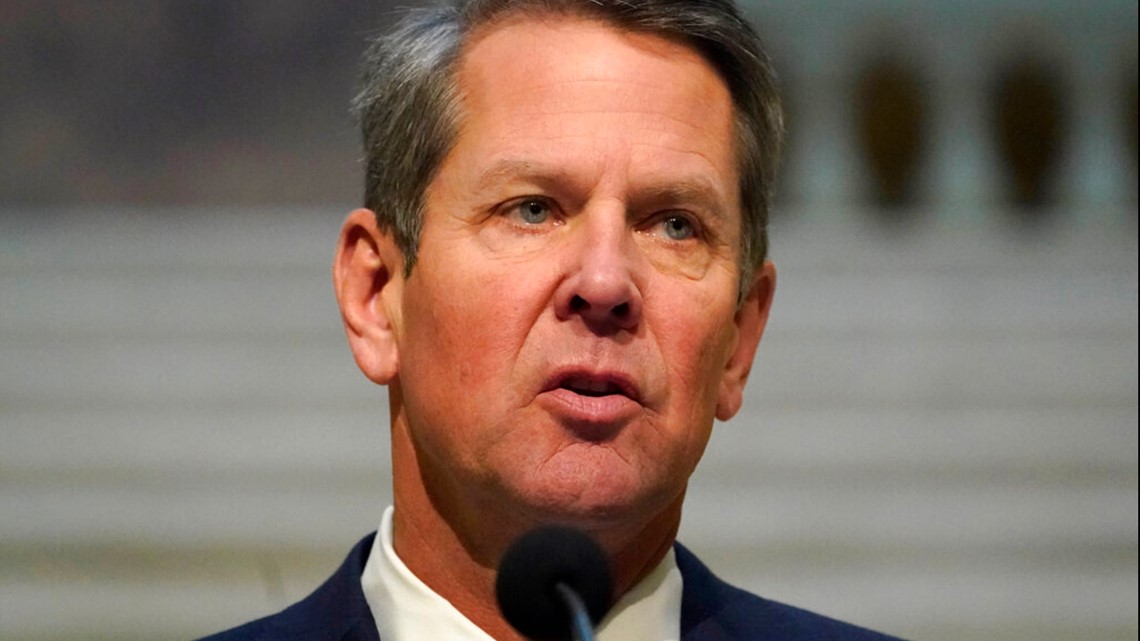 Macon-Bibb County's voters have yet to vote on whether they want the change or not
MACON, Ga. – Georgia Governor Brian Kemp was in Macon Friday morning signing a handful of bills.
House Bill 575 was one of the bills on the table. It allows consolidated governments to increase their OLOST, a penny sales tax, from 1% to 2% if the local government makes a decision.
This penny sales tax is designed to help Bibb County property owners by resetting the millage rate. In return, people have to pay an extra penny on the dollar for taxable items they buy in the county. The voters have to vote on whether they want the change.
It barely passed the Senate by 29-23.
RELATED: OLOST, a Bibb County penny sales tax, passes in the final minutes before the deadline for the annual general meeting on Sine Die Day
Here is a full list of the bills on the table in Macon on Friday morning:
HB 90: Achieves consistency with the Unified Commercial Code (UCC) by stating that buyers are not liable for any damage claimed by owners of ownership of the timber purchased by the buyer.
HB 355: An update to the Georgian Carbon Sequestration Registry. It allows building materials that fix carbon to qualify for carbon credits and adds wood stocks to the list of items that qualify for the credits.
HB 282: Updates the Qualified Timber property. The valuation is set at a 50:50 split, which is determined on the basis of the fair value and an income approach.
SB 119: Removes the obligation to notify GFC for backyard waste incineration. It sets times, locations, and precautions for backyard litter incineration and does not override any local ordinances that may be issued by counties or communities.
HB 619: Moves Patrick's Enigma, GA, fishing paradise from the Department of Natural Resources to a private facility.
HB 498: An amendment to the Constitution that allows independently qualified family businesses to partner and be exempt from paying ad valorem taxes.
HB 336: Updates Georgia hemp laws to comply with federal laws. It also makes it illegal to grow hemp in homes and increases the requirements for guarantees on processors to protect farmers.
SB 247: Updates notification requirements and merchandise commission terms and conditions related to marketing orders and major changes.
HB 575: Allows consolidated governments to increase their OLOST from 1% to 2% if the government agency takes a decision and voters pass a referendum.
The Georgia governor will next go to the Barrow County's Sheriff's Office Gun Range in Bethlehem, Georgia at 1:30 p.m. to sign law to protect police budgets.
RELATED: The Fourth Time Is The Stimulus? Macon-Bibb's commissioners urge the General Assembly to pass sales tax