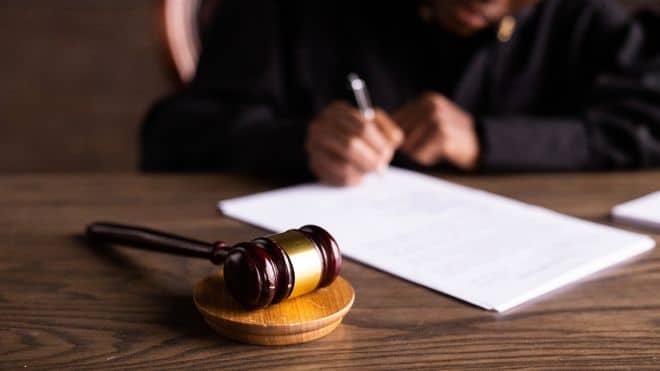 Sandra Smith, a 50-year-old Georgia woman, was sentenced to over a year in federal prison and ordered to pay full restitution of $459,050 after admitting to stealing pension and Social Security payments from her late mother-in-law's bank account.
The announcement was made by New York State Comptroller Thomas P. DiNapoli along with U.S. Attorney for the Northern District of Georgia Ryan K. Buchanan and Social Security Administration Inspector General Gail S. Ennis.
Smith's crimes involved the exploitation of her late mother-in-law, Minnie Smith, a former State Insurance Fund employee and Brooklyn native who retired in 2005. After her death in September 2006, the family failed to notify the New York State Retirement System or the Social Security Administration (SSA). Instead, a fraudulent change of address form was submitted which allowed pension and social security contributions to continue to be paid into Minnie Smith's account, which Sandra Smith had access to as her carer.
During the period from September 2006 to April 2021, approximately $264,699 in retirement benefits and $194,351 in Social Security contributions were deposited into the account. Sandra Smith, who managed Minnie Smith's finances, illegally transferred these funds to her personal accounts for her own use. She pleaded guilty in July to two counts of theft of government funds. The case highlights the seriousness of such crimes and the commitment of federal and state authorities to hold individuals accountable for defrauding government benefit programs.
Get the latest headlines in your inbox every morning. Sign up for our Morning Edition to start your day. FL1 on the way! Download the free FingerLakes1.com app for Android (all Android devices) or iOS (iPhone, iPad).
FingerLakes1.com is the region's leading digital-only news publication. The company was founded in 1998 and has been informing residents for more than two decades. Do you have a lead? Send it to [email protected].