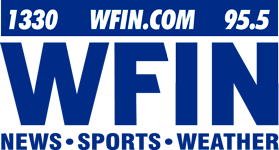 ​
A man wanted for child pornography and sexual assault has been arrested in Georgia after leading police on a high-speed chase, officials said.
South Carolina's Ronald D. Sever was driving more than 90 miles per hour on Interstate 59 Thursday while attempting to flee law enforcement, the Dade County Sheriff's Office wrote on Facebook. He drove away from officers in Alabama and crossed state lines into Georgia, where more law enforcement agencies were waiting for him.
The Trenton Police Department assisted in the pursuit, placing spiked strips near the freeway, but the strips did not stop Sever.
Then he pulled off the interstate, where the Dade County legislators were waiting for him. He intentionally rammed his vehicle into police cars while driving on.
GEORGIA MAN TO DEATH TRYING TO STEAL CATALYST: POLICE
Sever drove on and pulled into a gas station lot while still trying to avoid law enforcement. Police cars then surrounded his vehicle in the parking lot and he was arrested.
Deputies noted that Sever had an active warrant of full extradition from Virginia Beach, Virginia. The warrant was for a parole violation, and the original charges related to the manufacture of child pornography, violating Virginia's sex offender laws, and sexually assaulting two girls.
The Dade County Sheriff's Office charged Sever with the felony of fleeing/attempting to flee, assaulting a police officer, speeding, reckless driving, not obeying a stop sign and driving while his driver's license is suspended.
GEORGIA MURDER SUSPECT SEEN MOVING HOME HOURS BEFORE MISSED COURT HEARING
CLICK TO GET THE FOX NEWS APP
He is also being held on the Virginia Beach warrant, and the Fort Payne Police Department in Alabama will also have charges or warrants.
"We work with our neighboring law enforcement agencies in Alabama and Tennessee on an almost daily basis, and we are extremely fortunate to have such a great working relationship with each of these agencies," Dade County Sheriff Ray Cross wrote in a statement shared on Facebook. "We're constantly working together to get drugs, dangerous offenders and thieves out of our communities, and we won't stop until every one of them is in prison!"