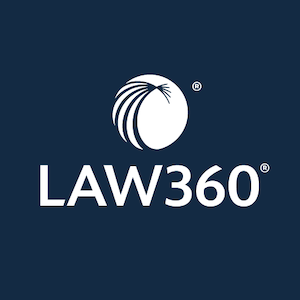 By
archive

Email Rosie Manins

"href =" https://www.law360.com/articles/1350859/# "> Rosie Manins
Law360 is providing free access to its coronavirus coverage to ensure that all members of the legal community have accurate information during this time of uncertainty and change. Use the form below to sign up for one of our weekly newsletters. If you sign up for one of our newsletters, you can sign up for the weekly coronavirus briefing.
Law360 (Feb. 1, 2021, 7:06 p.m. EST) – Georgia plans to resume court cases in March until the state falls in COVID-19 rates, coupled with the state's continued scheduled immunization schedules, the head of the said Georgia Judicial Council Monday.
Georgia Supreme Court Chief Justice Harold D. Melton chaired a remote emergency meeting of the council and said his plan to move cases forward depends on avoiding setbacks. He said the infection rate in Georgia is declining and if that trend continues alongside "greater security" about the state's vaccination process, legal proceedings could be safe amid severe pandemic measures in March.
"We hope we hope we hope to be able by March [judicial emergency] To reopen the trials, "said Justice Melton." If things continue to prove favorable, barring setbacks, we hope to open the judicial proceedings in our March decision. "
Justice Melton suspended Lawsuits across the state in December, citing increased COVID-19 infection and death rates in Peach State since courts allowed it Resumption of legal proceedings in October. Its first month-long emergency court order in response to the coronavirus pandemic was implemented in March 2020 and has since been extended monthly with the necessary changes.
Judge Melton said Monday that the existing order, which expires on February 7, will be replaced with an order that is 95% identical. If conditions permit, it will indicate a desire to resume trials in March in the following order, he said.
His optimism on Monday about running legal proceedings to clear Georgia's backlog of cases arising from the pandemic contrasted with a Wednesday ruling by a Georgian federal judge Suspension of legal proceedings in his district by April.
Georgia Northern District Chief Justice Thomas W. Thrash Jr. cited the latest White House report on the coronavirus pandemic as the eighth highest COVID-19 test positive rate in his Jan. 27 ruling.
Richter Thrash extends until April 4th pending court case Ban on the Northern District of Georgia, which includes Atlanta, due to expire on February 28th. He warned that it may not be safe to open courtrooms.
But Judge Melton said Monday that "our numbers are looking good right now," and if that doesn't change the stay of trial will likely be lifted for state courts.
"Now is the time to be ready to act in this regard," he told the council judges.
The Georgia Department of Health reported Monday that nearly 50 people in the state had died from COVID-19 and just over 2,500 tested positive in the previous 24 hours. The state has so far recorded more than 752,000 positive cases and 12,600 deaths since the pandemic began.
Under Georgia's COVID-19 vaccination schedule, court officials are among the second wave of people gaining access to shots, Justice Melton said. The state still limits vaccinations to those in the first wave, which include health workers, first responders, and those 65 and over.
Judge Melton said he did not know when "Stage 1B" would begin to allow court staff to be vaccinated, but that council staff are implementing related recommendations and monitoring state health officials.
"The governance is focused on the lessons of Phase 1A, they are still working on it and we are waiting to see when the next phase can be implemented," he said. "We're going to take this a little further before we start issuing guidelines."
Georgia Supreme Court chairman David E. Nahmias also reported to the council on Monday on several legislative changes related to pandemics, which were unanimously supported by members. He said such a change would allow prosecutors to use "accusations instead of indictments" as formal indictment tools for nonviolent crimes through June 2022, so cases do not stall further due to the limited activities of the grand jury.
"There was some resistance from the Criminal Defense Chamber initially, but this is now close to a consensus proposal," he said.
Other legislative changes backed by the council on Monday would allow more buildings to be used as alternate jurisdiction venues during a pandemic and allow judges to consider criminal banking proceedings despite an objection from a prosecutor.
"Hopefully that will be enough to get us out of the backlog," said Justice Nahmias.
– Additional coverage from Clark Mindock and Sara Calvatore. Adaptation by Ellen Johnson.
To have this article reprinted, please contact reprints@law360.com.