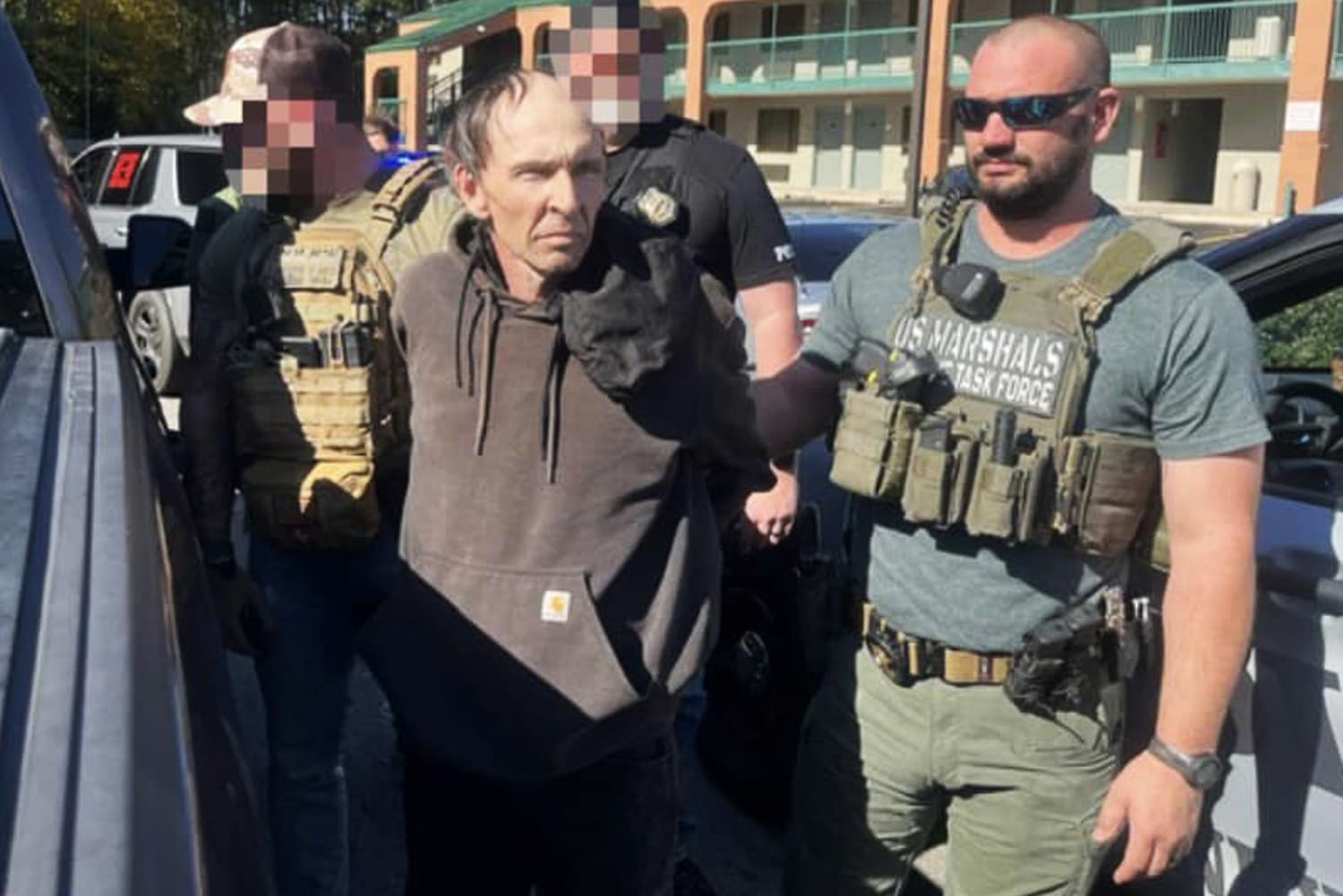 After more than a month on the run, a murder suspect who was among four escapees from a prison in Macon, Georgia, was recaptured after a manhunt lasting several weeks.
According to the Bibb County Sheriff's Office, Joey Travis Fournier, 52, was arrested near Stockbridge, Georgia, around noon on Saturday. Police said Fournier was being held at the Bibb County Detention Center on murder charges.
Fournier had been on the run since Oct. 16, when he escaped from the Bibb County Jail with three other men, Marc Kerry Anderson, Johnifer Dernard Barnwell and Chavis Demaryo Stokes.
Recommended
The inmates exited the detention center through a broken window and a cut fence, the Bibb County Sheriff's Office said in a statement at the time of the escape.
"We are grateful that this final fugitive has been captured," said Bibb County Sheriff David Davis.
"My heartfelt thanks go to all the hard-working law enforcement officers at the Bibb County Sheriff's Office and all of our partner agencies who worked tirelessly to bring these four fugitives back into custody."
Police said Fournier will be returned to the Bibb County Law Enforcement Center later today.
Stokes was the first to be arrested in Montezuma on October 26th. Then on November 3, Anderson was found in Atlanta. On November 12, Barnwell was arrested in Augusta.