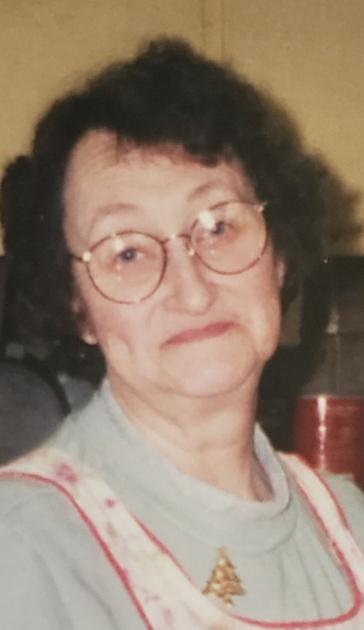 Canton – Georgia M. Coller Mitchell, 81, of State Street, Canton, passed away peacefully on Sunday May 2, 2021 with her family by her side at Maplewood Rehabilitation and Nursing, Canton.
Services are held privately for the immediate family. Instead of flowers, reminder contributions can be made to the Alzheimer's Association or to the SPCA in Ogdensburg.
Georgia was born on February 13, 1940 in Potsdam, NY. She was the daughter of the late Ivan G. and Mary Cordelia (Evans) Coller and graduated from Canton High School in 1957. She then attended Watertown Business School.
Georgia began working for Walter E. Russell Drugstore and St. Lawrence County's Social Services in the Budget Office for about three years until she was married and had a family. Some time later, she returned to Social Services as a typist in the early 1980s and retired as an examiner in May 1995.
On September 8, 1962, she married Alan Curtis Mitchell in the Canton United Methodist Church.
Her three children, Cristy Mitchell from Canton, Craig (Kathleen) Mitchell from Pierrepont and Corinne (Robert) Toomey from Canton, survived; three sisters, Glenyce (Stephen) Boone from Hermon, NY, Cheryl Barney from Canton, NY, and Andrea (Jerry) Rood from Canton; a sister-in-law, Terry Coller of Indianapolis, IN; and a number of nieces and nephews.
She was died of her husband, Alan, a brother, Gerald I. Coller, and a brother-in-law, Wayne Barney.
Georgia enjoyed reading biographies and romance novels, crossword puzzles, Broadway musicals, Barry Manilow, classical music, and a good game of canasta. She also loved sitting for her children, her own dogs, flowers in bloom, and bird watching.
Lawrence Funeral Home & Cremation Services, Canton, was entrusted with the care and organization of Georgia. Condolences can be shared with the family at www.lawrencefuneralhome.org
As an Amazon Associate, I earn from qualified purchases.