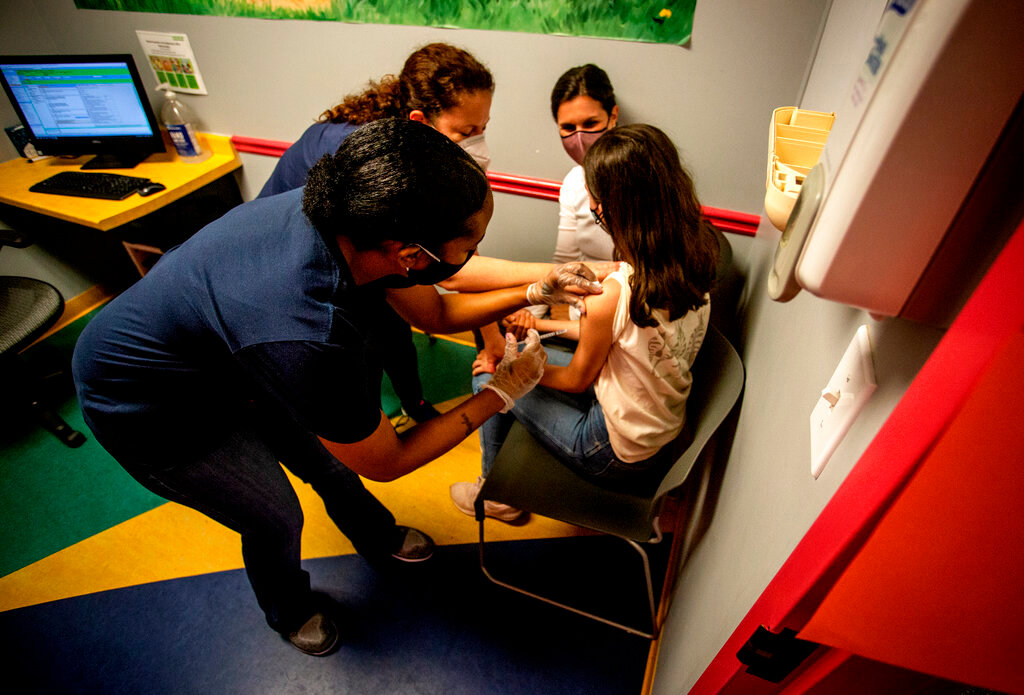 By JEFF AMY, Associated Press
ATLANTA (AP) — Some Georgia senators want to permanently bar schools and most state and local government agencies from requiring people to get vaccinated against COVID-19.
In 2022, lawmakers enacted a year-long ban, part of a broad conservative nationwide backlash against mandates aimed at preventing the spread of the respiratory disease. But that ban expires on June 30 in Georgia if lawmakers don't act.
On Wednesday, the Senate Health and Human Services Committee voted 7-2 to submit Senate Bill 1, which makes the ban permanent, to the full Senate.
Sen. Greg Dolezal, a Cumming Republican who supports the bill, said that at least as far as the COVID-19 vaccine is concerned, the government cannot force anyone to get it.
"I don't think it's government's role to make medical decisions for its citizens when it comes to this vaccine," Dolezal said.
The measure prohibits state agencies, local governments, schools and colleges from requiring proof of vaccination. But because governments and schools can't ask for proof, they can't enforce mandates.
Dolezal's bill would also originally have made permanent the existing five-year ban on schools from requiring children to wear masks. However, Dolezal said he now plans to introduce a separate bill on the issue.
The state Department of Public Health declined to comment on the bill, saying it does not comment on pending legislation.
Committee chair Ben Watson, a Savannah Republican and physician, distinguished between COVID-19 and other diseases that students must be vaccinated against to attend public schools and many colleges. He acknowledged that the vaccine is effective in preventing deaths and hospitalizations, but said it cannot prevent people from catching COVID-19. He compared it to the flu vaccine, which may not prevent the flu either, and said flu shots aren't required to attend school.
Only one Georgia public school system, in Decatur, had attempted to require teachers to get vaccinated before the law passed.
The measure excludes health care facilities that are subject to federal orders for their employees to get vaccinated in order to continue receiving federal payments.
Some proponents urged lawmakers to go further. Roswell's Kristie Minor called on the committee to also ban private organizations from requiring people to get vaccinated, as Florida has attempted.
"The discrimination continues," she said on Thursday. "That's a good first step."
She explained that the COVID-19 vaccine does more harm than good in young men. COVID-19 vaccines can cause cardiac inflammation, myocarditis, or pericarditis, especially in young men. Medical professionals and experts say these cases are rare and typically mild, and the benefits of vaccination far outweigh the risks.
According to the US Centers for Disease Control and Prevention, more than 1.1 million people in the country have died from COVID-19 since 2020, including about 3,700 in the past week. About 42,000 people in Georgia have died from the virus.