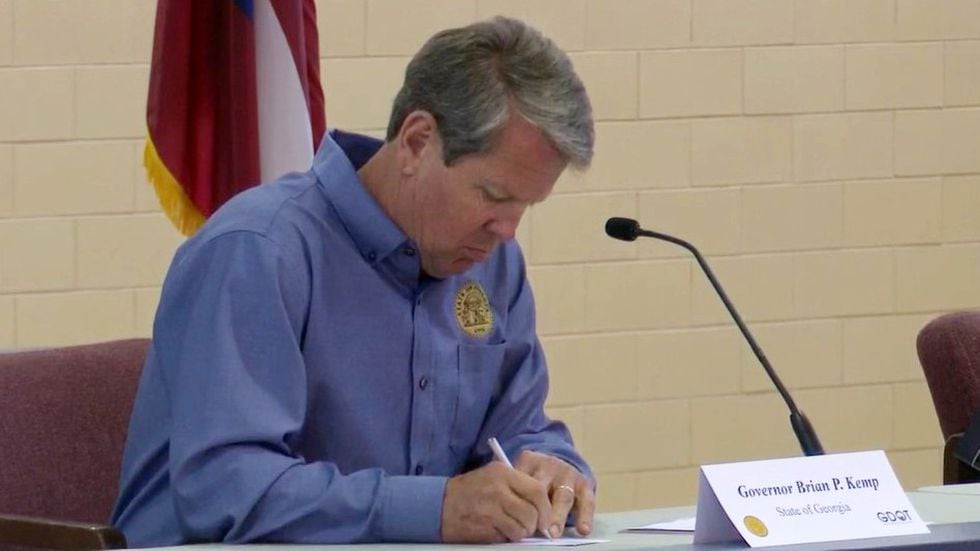 ATLANTA (WALB) – A slew of new laws crap the Georgia books.
Governor Brian Kemp signed a number of bills on Monday.
At 1 p.m., Kemp signed:
HB 154:
This law continues the state's commitment to an adoption-friendly state by proposing necessary changes to state adoption laws that take the burden off the adoptive parents.
SB 28:
This bill is a compilation of proposals to address problems that have arisen in Georgia in the years following a revision of the Youth Code. This bill also clarifies and adjusts the training requirements for civil servants to host juvenile courts and expands the tools available to juvenile courts to respond to children's safety needs without causing trauma.
SB 107:
This bill grants tuition and fee waivers to Georgia's eligible foster and adoptive students in the state's post-secondary institutions. This bill also provides for state tuition fees for qualified homeless students.
HB 562:
This bill protects DFCS case managers by placing them in the group of people that a warrant can only be issued by a debt restructuring judge, a state court judge, or a supreme court judge. This law aligns them with teachers and law enforcement officers.
SB 20:
This bill adds three positions to the Advisory Committee on Child Advocates.
HB 548:
This bill will strengthen cooperation between agencies to ensure that all stakeholders involved in child and family welfare are fully informed of the state of the child's current proceedings.
What's next
At 3 p.m., Kemp will be signing a road racing legislation bill.
The following is what this invoice means:
HB 534:
This bill prohibits organizing and participating in street races, drag laying or other related activities. The bill will also expand what is perceived as reckless and dangerous driving and outline penalties for habitual offenders.
Copyright 2021 WALB. All rights reserved.