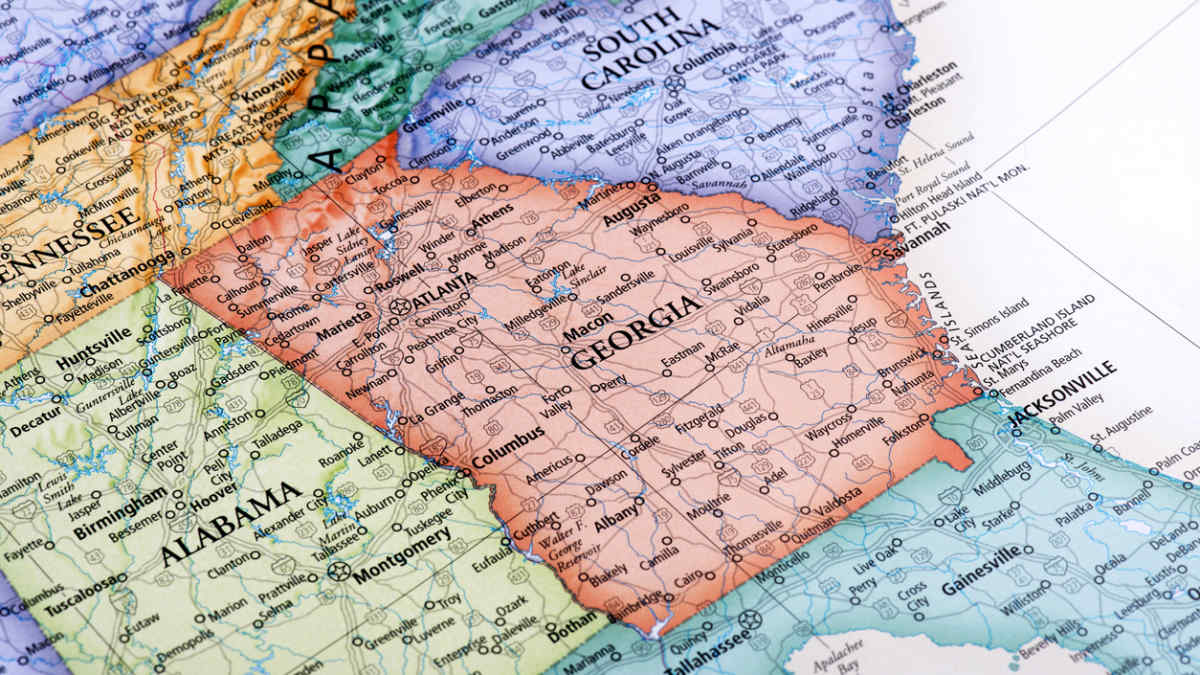 Businesses in Georgia are now protected from civil claims arising from suspected COVID-19 exposure, transmission, infection or possible exposure.
The Georgia COVID-19 Pandemic Business Safety Act (GCPBSA), now in effect, protects companies and individuals in many circumstances from COVID-19 claims (and other types of claims) that arise before July 14, 2021, but you must ensure that you understand the details of this new law.
The details
The GCPBSA makes a rebuttable presumption that a plaintiff filing a civil lawsuit in Georgia against a person or company related to COVID-19 is assuming the risk of exposure, transmission, infection, or possible exposure related to COVID-19 Has. Taking the risk is usually a defense that a sued company or person must prove and requires evidence that a plaintiff:
Has actual knowledge of the hazard that they claim has caused them harm.
Understanding and appreciating the risk and the danger.
They exposed themselves to this risk voluntarily.
However, the GCPBSA reverses the burden of proof on this issue. Under the new law, a plaintiff making a COVID-19-related claim must demonstrate that the plaintiff did not assume the risk of exposure, transmission, infection, or possible exposure related to COVID-19. If the plaintiff is unable to do so, a defendant is likely to prevail in such a proceeding.
Note, however, that the presumption is rebuttable. In other words, plaintiffs can attempt to prove they did not take the risk, but this must be demonstrated before a lawsuit can be brought. This reversal of the burden of proof does not apply to the charge of gross negligence, willful or willful misconduct, negligent or willful damage.
Defendants must use magical language
To take advantage of the GCPBSA safeguards, companies must add the following warning to receipts or sales receipts for entry in at least 10-point Arial font, separated from other text:
Any person entering the site waives any civil liability to the owner and operator of the site for injuries caused by the inherent risk associated with COVID-19 infection at public gatherings, with the exception of gross negligence, willful misconduct and willful misconduct, negligent injury or willful intent causing damage by the natural or legal person on the premises.
For companies or individuals who do not sell tickets for their property, the liability protection according to GCPBSA can be triggered by at all entry points to their property, which states the following:
warning
Under Georgian law, there is no liability for injury or death to any person entering these premises if that injury or death results from the inherent risks of contracting COVID-19. You take this risk by entering these premises.
What should employers do?
Post signage in the above language at the entrance to your property, regardless of whether you are selling tickets to your premises. As discussed here, however, no strategy can override your obligation to take reasonable steps to protect employees and customers.
[Looking for state-specific information? See State & Local Updates]
The United States Centers for Disease Control and Prevention and the Occupational Safety and Health Agency have published guidelines and guidelines your businesses should follow, and all Georgia businesses should adhere to the latest orders from Governor Brian Kemp. Proof that you followed these directions and directions is the best evidence that you acted wisely in responding to COVID-19 threats.