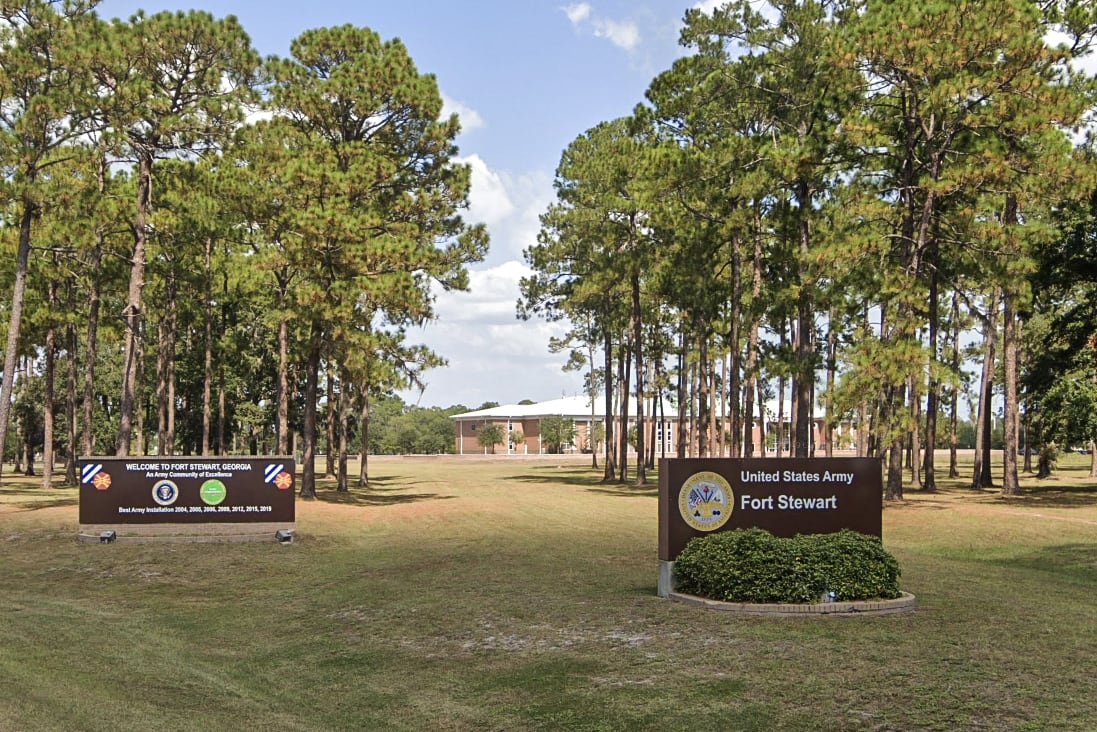 A family of four was found dead Wednesday in their home at Fort Stewart, Georgia, in one of the U.S. base's housing units, officials said Thursday.
"The deceased include a female soldier, her male spouse and their two children," Fort Stewart announced
Fort Stewart Military Police arrived at the family's home around 2 p.m. Wednesday to make contact with the soldier after her unit requested a welfare check. They found the family unresponsive and pronounced her dead around 5:30 p.m
Police said the incident was an isolated incident and there was no longer a threat to the base, which is about 40 miles southwest of Savannah.
Recommended
The Army Criminal Investigation Division is investigating the incident and said it could not provide any further information at this time.
In 2019, three soldiers at Fort Stewart were killed when their tank overturned during a nighttime training exercise. Last year, a soldier died in a helicopter accident at the post's airfield.
Natalie Kainz