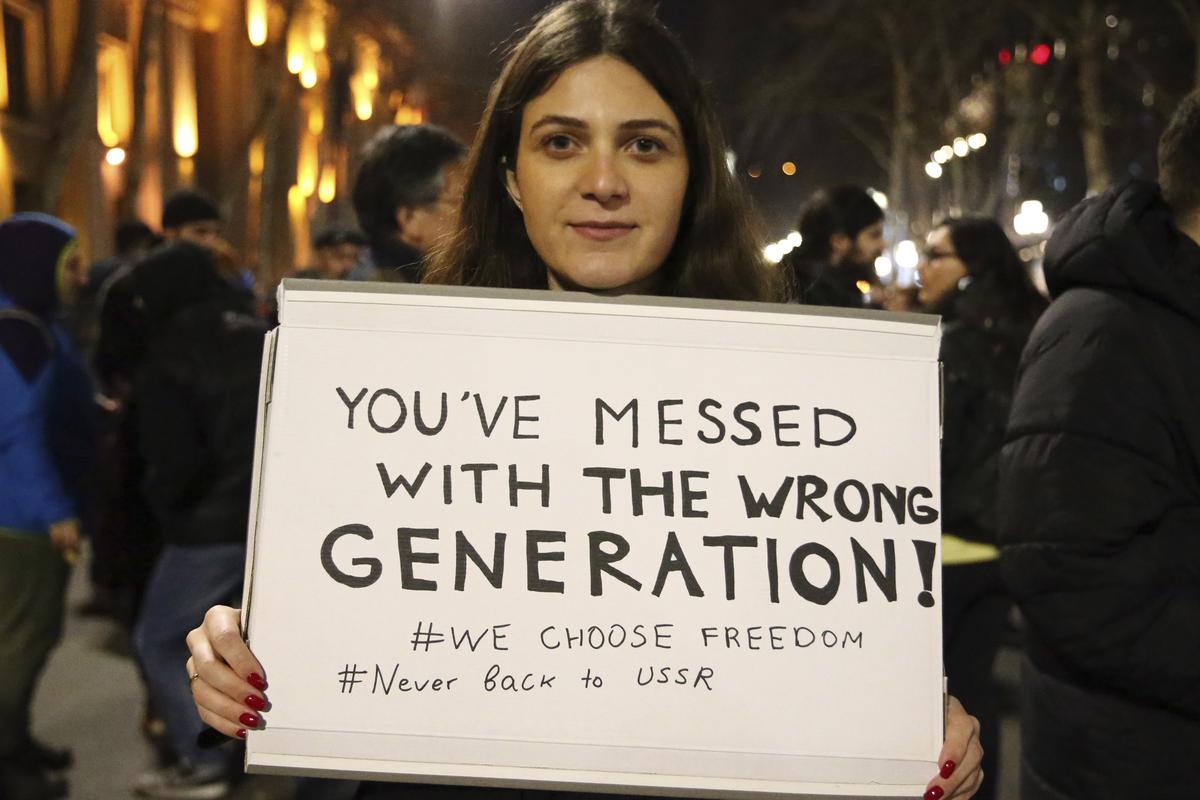 The story so far: Georgia's parliament on Friday officially withdrew a controversial foreign agent law after it sparked widespread protests in the country. Georgia's ruling party, the Georgian Dream, announced its withdrawal on Wednesday.
What were the bills?

The Georgian parliament had decided to introduce two new regulations for non-profit organizations (NPOs) operating in Georgia – combating transparency of foreign influence and registration of foreign agents. According to Shalva Papuashvili, the head of the Georgian Parliament, the country is "determined to work closely with (our) international partners to ensure a balance between legitimate goals of transparency and security on the one hand and the rights and freedoms of civil society on the other" , while Georgia aspires to join the European Union (EU).
The two bills would have required media and non-governmental organizations that get more than 20% of their funding from foreign sources to register as "agents of foreign influence," the Associated Press reported. According to the draft law's authors, it would bring transparency to the work of foreign-funded entities in Georgia, but opponents say it could potentially hamper Georgia's efforts to join the EU and the North Atlantic Treaty Organization (NATO).
Organizations that do not comply with the law face fines of around GEL 25,000 (US$9,600) if they bypass registration or fail to file the full financial statement, Human Rights Watch reported.
protests

Thousands of Georgian protesters took part in demonstrations against the proposed law across the country. In the capital, Tbilisi, large numbers of demonstrators took to the streets on March 8 in the city center. The police used forceful measures such as water cannons and tear gas to disperse the crowds. According to the country's interior ministry, 133 protesters were arrested.
The bill was withdrawn on March 9. Lawmakers acknowledged that the bill "has sparked controversy in society" and was withdrawn "without reservation", but also argued that it was portrayed in a negative light.
Georgian President Salome Zurabichvili supported the protesters and welcomed the government's decision to recall foreign agent Bill. "I said it from the start, I will veto any law that is not compatible with our European path. I will veto any such law, and that veto is no longer an empty veto because you stand behind it. I definitely have faith in you and I hope you have faith in me," she said in a statement.
Are comparisons with an older Russian draft law accurate?

Russia passed a similar law in 2012 classifying internationally funded non-governmental organizations (NGOs) as "foreign agents." According to the law, NGOs are obliged to disclose all funds received from abroad, otherwise they face fines or imprisonment. Human rights activists in Russia have expressed concern about the law for fear of being marginalized or viewed as spies.
In 2021, Russia expanded the scope of the law to include provisions that can punish "foreign agents" with up to five years in prison.
The concept of "foreign agents" is not new and has existed since Soviet times. According to the BBC, the Soviet Union used "foreign agents" as a swear word for political dissidents.
There is also a similar law in the USA – Foreign Agents Registration Act (FARA), which was enacted in 1938. This law obliges persons representing foreign interests to make disclosures. His definition of foreign clients includes foreign governments, political parties, corporations, individuals and NGOs. Individuals, lobbyists, public relations professionals, prominent businesspeople, or even former US government officials who lobby or advocacy for foreign governments or organizations must register with the US Department of Justice and disclose their affiliations and financial information.
The Georgian Dream has argued that its foreign agent Bill's regulations are an "exact analogue" of FARA, the BBC reported.
Are pro-Russian sentiments hampering Georgia's European dream?

Georgia became an independent republic after the collapse of the Soviet Union in 1991. Since then, popular sentiment in the country has been mixed, with a sizeable pro-Western faction coexisting with a smaller pro-Russian faction.
2019 saw widespread protests in Georgia after Sergei Gavrilov, a Russian leader, visited the Georgian Parliament as part of a gathering of lawmakers from Orthodox Christian countries and also delivered a speech in Russian. The Georgian Dream Party was in the majority during this period. Russia also backed the self-proclaimed independent regions of South Ossetia and Abkhazia in the 2008 Russo-Georgian War, fueling feelings of hostility toward Russians among many Georgian citizens.
According to a survey conducted by the International Republican Institute's Center for Insights in Survey Research, 85% of Georgians support EU accession either "fully" or "somewhat".
Critics warn that foreign agent Bill could seriously hamper Georgia's bid for EU membership. The country's bid for immediate EU candidate status shortly after its neighbor Russia attacked Ukraine was rejected in 2022. The EU also gave Georgia a list of 12 recommendations that the country should fulfill in order to gain EU candidate status, including judicial reforms, local polarization and a commitment to "de-oligarchization".
European Council President Charles Michel said passing a law on foreign interference was incompatible with the "EU way that the majority in Georgia wants".
Under the Georgian Dream Party, the country has also fallen behind on democratic parameters, as critics such as the European People's Party point out.