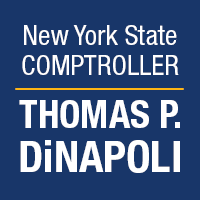 A 50-year-old Georgia woman, Sandra Smith, was sentenced to more than a year in federal prison and ordered to pay full restitution after admitting she stole $459,050 in New York State pensions and Social Security benefits from her late mother-in-law had bank account, State Comptroller Thomas P. DiNapoli, U.S. Attorney for the Northern District of Georgia Ryan K. Buchanan and Social Security Administration Inspector General Gail S. Ennis announced today.
"The defendant recklessly exploited her mother-in-law's death to defraud the New York City Retirement System and the Social Security Administration." DiNapoli said. "Thanks to the work of my investigative team, U.S. Attorney Buchanan and the Social Security Administration Office of Inspector General, she was held accountable."
"Theft from government welfare programs is a common crime that, unfortunately, often follows the death of a family member." Buchanan said. "This defendant stole nearly half a million dollars from two different government entities. Her sentence reflects the seriousness of her crimes and will hopefully help deter others from similar behavior."
"MS. Smith knowingly concealed her mother-in-law's death in order to steal over $450,000 in retirement benefits from the deceased's bank account. Her selfish actions were criminal, and this verdict now holds her responsible for repaying $194,351 in Social Security funds. " Ennis said. "I thank the New York State Comptroller's Office for their work in this joint investigation and the U.S. Attorney's Office and Special Assistant U.S. Attorney Diane Schulman for prosecuting this case."
Smith's mother-in-law, Minnie Smith, was a long-time resident of Brooklyn and had worked for the State Insurance Fund from 1985 until her retirement in 2005. She then moved to Georgia to be near family, but died on September 14, 2006.
Minnie Smith's family did not notify the New York State Retirement System or the Social Security Administration (SSA) of her death. Instead, the pension system received a change of address form purportedly signed and dated by the deceased.
At the time of Minnie Smith's death in September 2006, Sandra Smith was her carer and looked after her finances. As her carer, she had access to Minnie Smith's bank account. After her mother-in-law's death, Sandra Smith kept the bank account open while the retirement system and SSA continued to deposit funds into the account until the death of Minnie Smith was announced in early 2021.
From September 2006 to April 2021, a total of $264,699 in pension payments and $194,351 in Social Security payments were deposited into Minnie Smith's bank account.
Sandra Smith of Morrow, Georgia, accessed her late mother-in-law's bank account online and then transferred the retirement and Social Security funds to her personal bank accounts, from which she either withdrew cash or further transferred the money to other bank accounts within her control.
Smith pleaded guilty in July to two counts of theft of government funds.
Since taking office in 2007, DiNapoli has been committed to combating public corruption and encouraging the public to help combat fraud and abuse. New Yorkers can report allegations of fraud involving taxpayer funds by calling the toll-free fraud hotline at 1-888-672-4555, filing a complaint online at https://www.osc.ny.gov/investigations, or mailing one Complaint to: Office of the State Comptroller, Division of Investigations, 8th Floor, 110 State St., Albany, NY 12236.