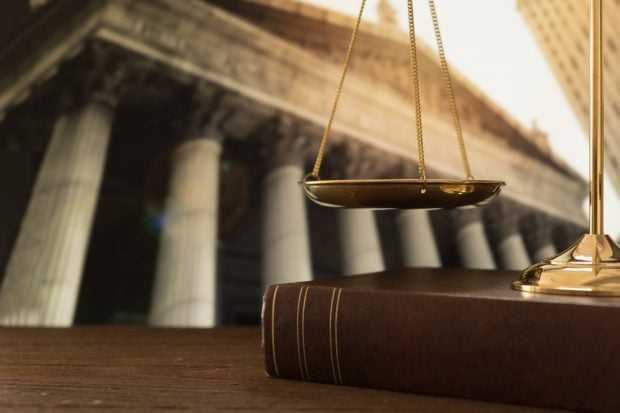 Two credit unions are rehiring former employees and a Nevada CEO is being appointed to a state board, among other moves.
Photo credit/Shutterstock
WEST
Matt Kershaw
Matt KershawCEO of the $1.1 billion company based in Las Vegas, Nevada Clark County Credit Union, was appointed by Nevada Assembly Speaker Steve Yeager to serve on the board of the Nevada State Infrastructure Bank. In this role, Kershaw will support the infrastructure bank's mission to serve as the boutique lending facility of choice for innovative special projects throughout Nevada – including financing various projects in transportation, utilities, housing and education. The Bank is a financing instrument created to provide loans and other financial assistance to various units of state and local government for the development, construction, repair, improvement, maintenance, decommissioning, operation and ownership of certain facilities and infrastructure. Direct loans and credit enhancement products are offered through public-private partnerships to finance these special projects.
EAST
Melissa Moffa
The $2.7 billion company is based in Virginia Beach, Virginia Chartway Credit Union rented Melissa Stratton form joined its leadership team as Chief Legal Officer. Moffa most recently served as Senior Director, Associate General Counsel and Privacy Officer for PenFed Credit Union ($35.4 billion, McLean, Va.) and brings extensive experience and expertise in credit union legal matters, including extensive knowledge of federal and state laws and regulations such as consumer protection, privacy and employment. Her previous experience also includes serving as general counsel at Capital One, where she provided legal advice on various unclaimed property and trust matters and ensured compliance with federal and state laws and regulations. Previously, she served as associate counsel for Gallup, Inc., negotiating commercial and government contracts. Moffa holds a Juris Doctor from the Benjamin N. Cardozo School of Law in New York, NY, and is a certified NAFCU Compliance Officer.
MIDDLE WEST
Heather Ristow
The $2.4 billion company is based in Muskego, Wisconsin Corporate Central Credit Union rehired Heather Ristow as SVP/Chief Experience Officer. Ristow brings over 20 years of banking and financial services experience, including a previous role as Relationship Development Officer at Corporate Central. In her new role, she will create a welcoming member experience by playing a critical role in ensuring excellence across the organization by managing the member journey while helping shape the employee journey with exceptional quality products and services. She will also serve as a member ambassador, connecting the company with members, improving member relationships and contributing to business growth. Additionally, she will work closely with the leadership team to improve processes and system/software usage while exploring and driving new technologies, products and go-to-market opportunities. Ristow most recently served as SVP of Marketing at Connexus Credit Union ($5.2 billion, Wausau, Wis.) and previously served as COO when Connexus was known as Heritage Credit Union. Prior to joining Heritage, Ristow held positions at three other credit unions, including Corporate Central. For 10 years, Ristow has been actively involved as a senior trustee for nonprofit organizations. In 2015, she received the Certified Credit Union Executive designation from the CUNA Management School at the University of Wisconsin-Madison.
Mitch Stiltjes
The $5.3 billion company is based in Neenah, Wisconsin Community First Credit Union rented Mitch Stiltjes as a registered financial advisor for Community First Financial Advisors. In his new role, Stiltjes will serve Community First members through CUSO Financial Services, LP, providing comprehensive financial planning, IRA solutions, 401(k) rollover options and retirement income planning in the Fox Cities area of ​​Wisconsin. He brings current insurance industry experience in business management and marketing, as well as previous experience in business development management, sports marketing and fundraising. Stiltjes has a master's degree in sports administration from Western Illinois University.
SOUTH
Janis Johnson
The $2 billion company is based in Duluth, Georgia Georgia United Credit Union rented Janis W. Johnson She will assume the newly created position of General Counsel effective September 5th. In her new role, Johnson will serve as primary legal counsel and oversee the credit union's legal and business affairs. Her responsibilities include providing direct legal advice and support to the management team, business units and other support centers, as well as promoting the interests of the credit union, its operations and its members. Johnson brings extensive experience in the financial services industry and a background in employment law. Most recently, she served as SVP, deputy general counsel and corporate secretary for Amalgamated Bank, based in New York and Charlotte, North Carolina. She also served as associate general counsel at Truist Bank and Bank of America. In the late 1990s, she also served as deputy attorney general for the state of South Carolina. Johnson holds a Juris Doctor degree from the University of South Carolina.
Christina Saucedo
The $965 million company is based in Austin, Texas Greater Texas Credit Union rehired Christina Saucedo as branch manager of the Austin Airport branch. Saucedo began her credit union career in 2004 at St. John's Federal Credit Union in San Marcos, Texas, which merged with Greater Texas in 2012. She worked for Greater Texas in various leadership positions for 13 years before leaving the state and after five years she rejoined the credit union. Saucedo's career includes 19 years in the credit union industry and experience as an independent consultant. She also serves as a troop leader for Girl Scouts of the USA. In her new role, Saucedo will be committed to civic and charitable causes that enable the greater Texas area to contribute to the community surrounding the Austin Airport at a local level.
Please send your People news to Natasha Chilingerian at nchilingerian@cutimes.com.