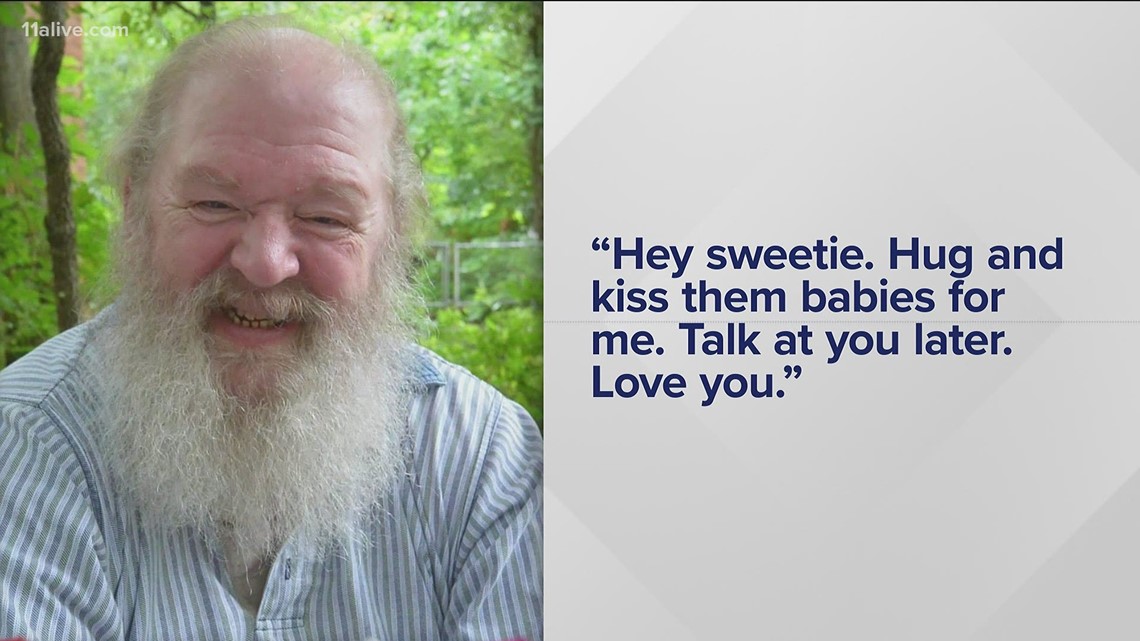 "Think about if it was one of the people you love the most. You would also want to change something. '
ATLANTA – Hannah Stubbs listens to saved voicemails from her grandfather, whom she called dad, whenever she wants to hear his voice. It's a way for her to keep him close after he died unexpectedly a little over a year ago.
73-year-old Charles Babb was killed when two cars hit his truck on Moreland Avenue.
"He just went to dinner and made a right turn left and was hit by road racers going 100 mph with the lights off," Stubbs said.
She said the impact was so severe that his car overturned several times. His chest broke and his spine broke. On-site paramedics resuscitated him, but he died within an hour of arriving at Grady Hospital.
"My daughter asks why I can't call Dad. Why can't I go to Dad? It's hard to explain to a toddler he's gone," Stubbs said with a tear down her cheek.
One of the drivers was arrested and the other is still at large.
On Monday, Governor Brian Kemp signed House Bill 534, making it illegal to participate in street races or resist. Under the new law, violators could face jail sentences, fines and suspension of driving.
It took a long time for Stubbs.
"So many people have lost their lives. So many people have managed to put so many people in danger for so long. It will take a lot of work to stop it and make the streets safer, but it has to happen," said she said.
Drag racing has been a major nuisance for metro Atlanta residents for at least the last year.
Videos of smoking, screeching tires seem to pop up every weekend, showing drivers doing death-defying stunts.
Between April 30 and May 2, Atlanta police announced that the road race made 129 traffic stops, issued 184 citations, made six arrests and confiscated 12 cars.
Stubbs just hopes the new law will make these drivers think twice before running down the street.
"Think about if it's one of the people you love the most. You'd want change too," Stubbs said.
11Alive also reached out to road racing advocates about the new bill – they declined to comment.